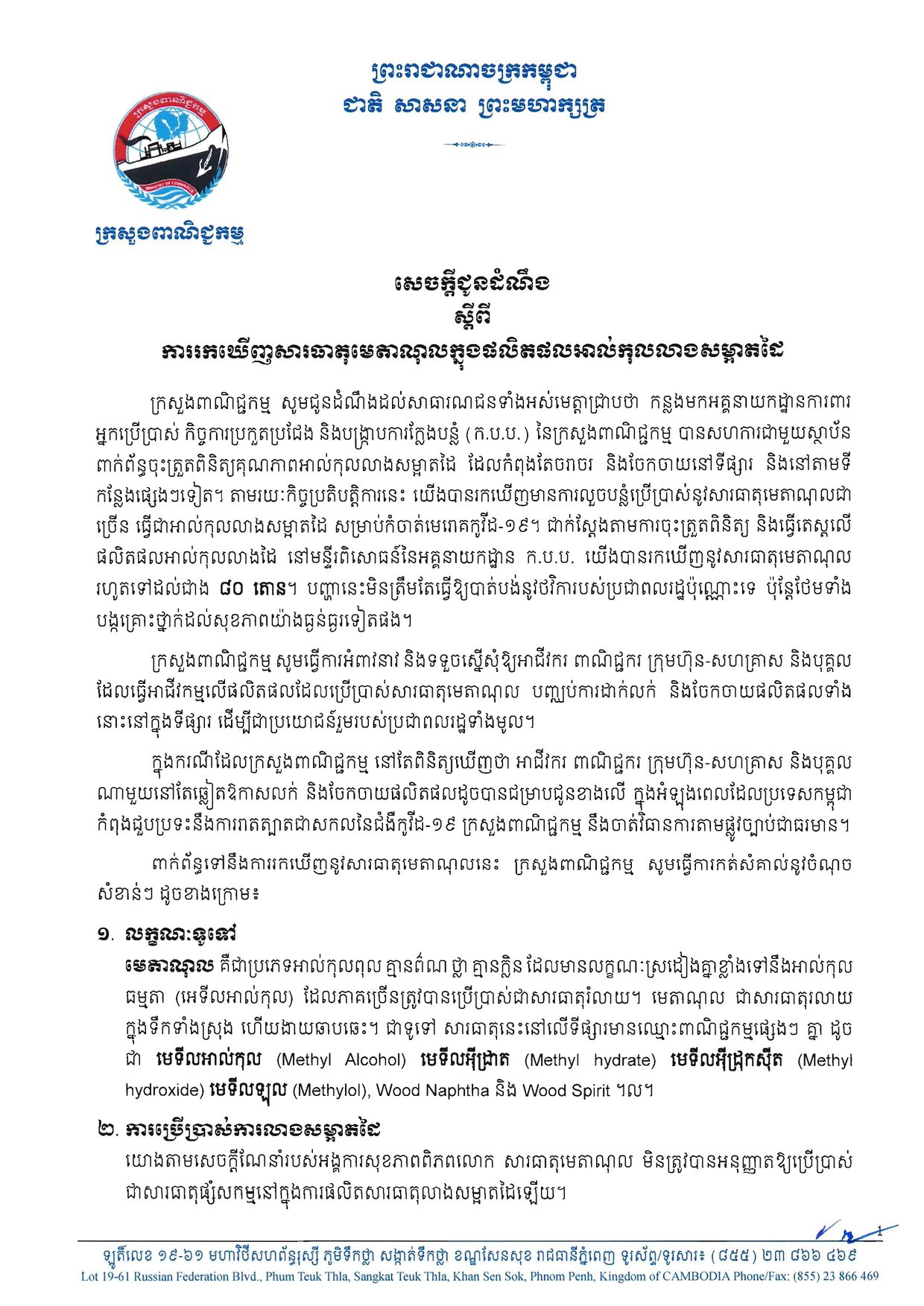 On 17 April 2020, the Ministry of Commerce issued an announcement on the detection of methanol in hand-sanitized alcohol products. More than 80 tonnes of methanol were found, the announcement said. The ministry also asked businesses, businessmen, companies and individuals to stop selling and distributing ...
 Ministry of Commerce


Contact us
Thank you for taking the time to get in contact!