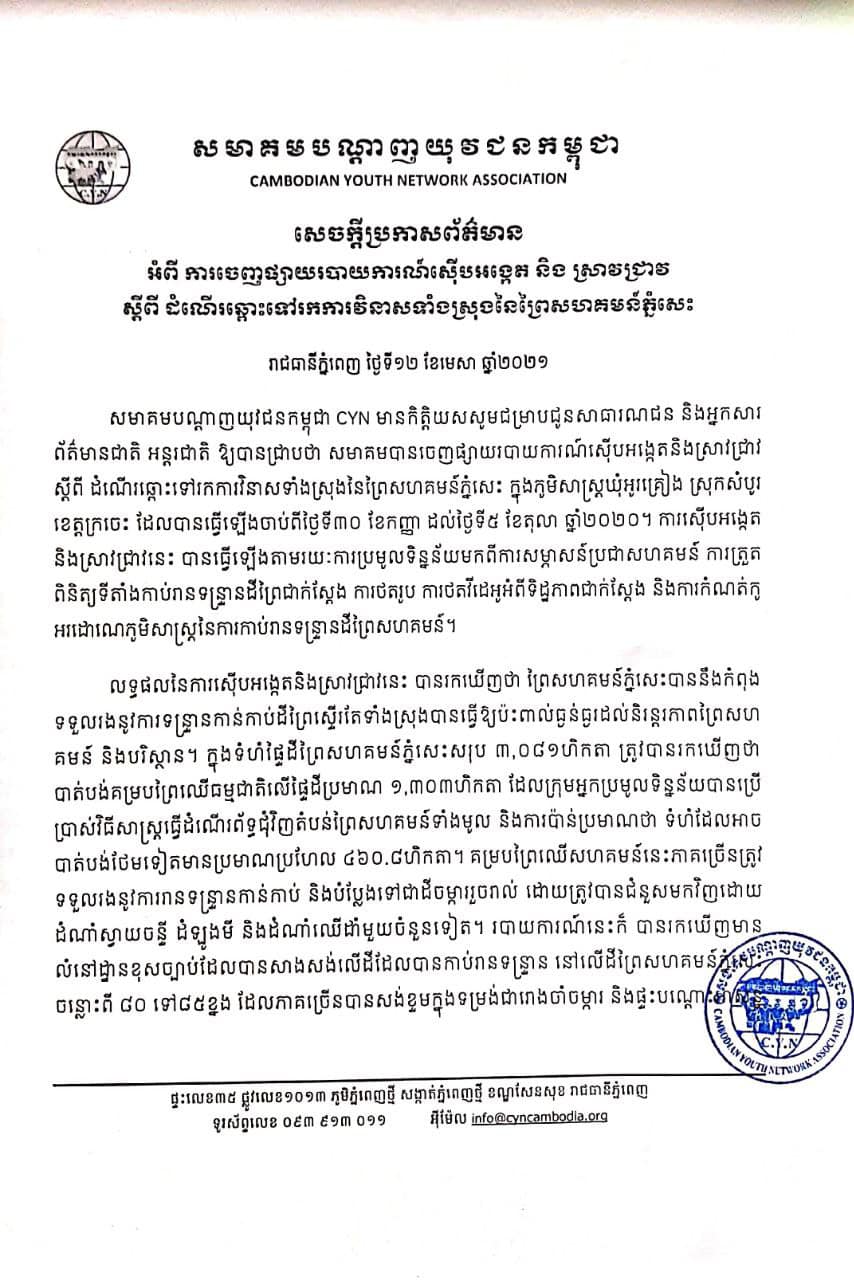 On​ 12​ April​ 2021,​ the​ Cambodian​ Youth​ Network​ Association​ issued​ a​ press​ release​ on​ the​ Publication​ of​ investigation​ and​ research​ report​ on​ the​ road​ to​ completely​ destruction​ of​ Phnom​ Ses​ community​ forest.​ The​ results​ of​ the​ survey​ and​ research​ obtained​ through​ community​ interviews,​ monitoring​ of​ ...
 Cambodian​ Youth​ Network​ Association​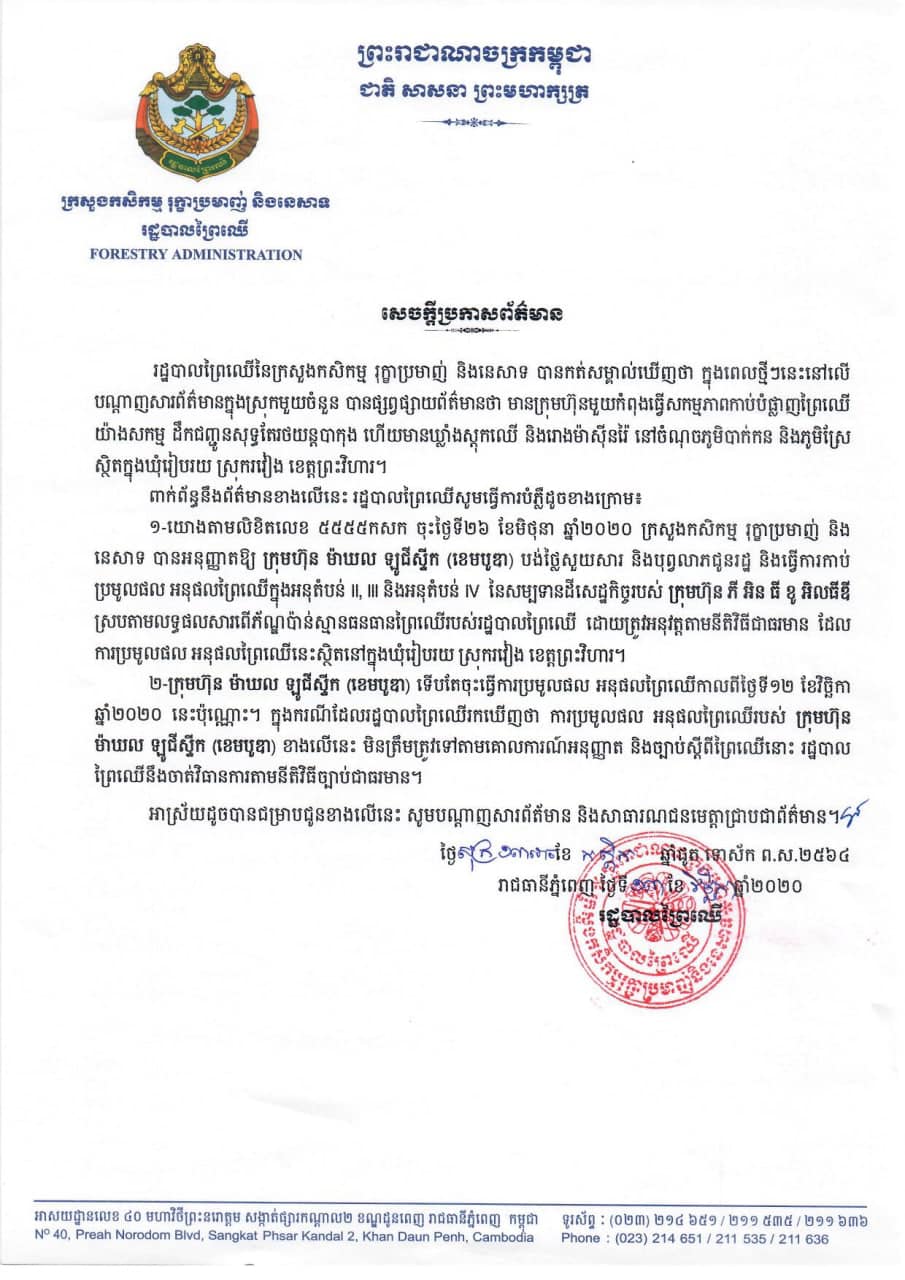 On 13 November 2020, the Ministry of Agriculture, Forestry and Fisheries has posted an announcement on clarification on some information saying that some company are actively cut down trees in Rovieng district, Preah Vihea province. ...
 Ministry of Agriculture, Forestry and Fisheries