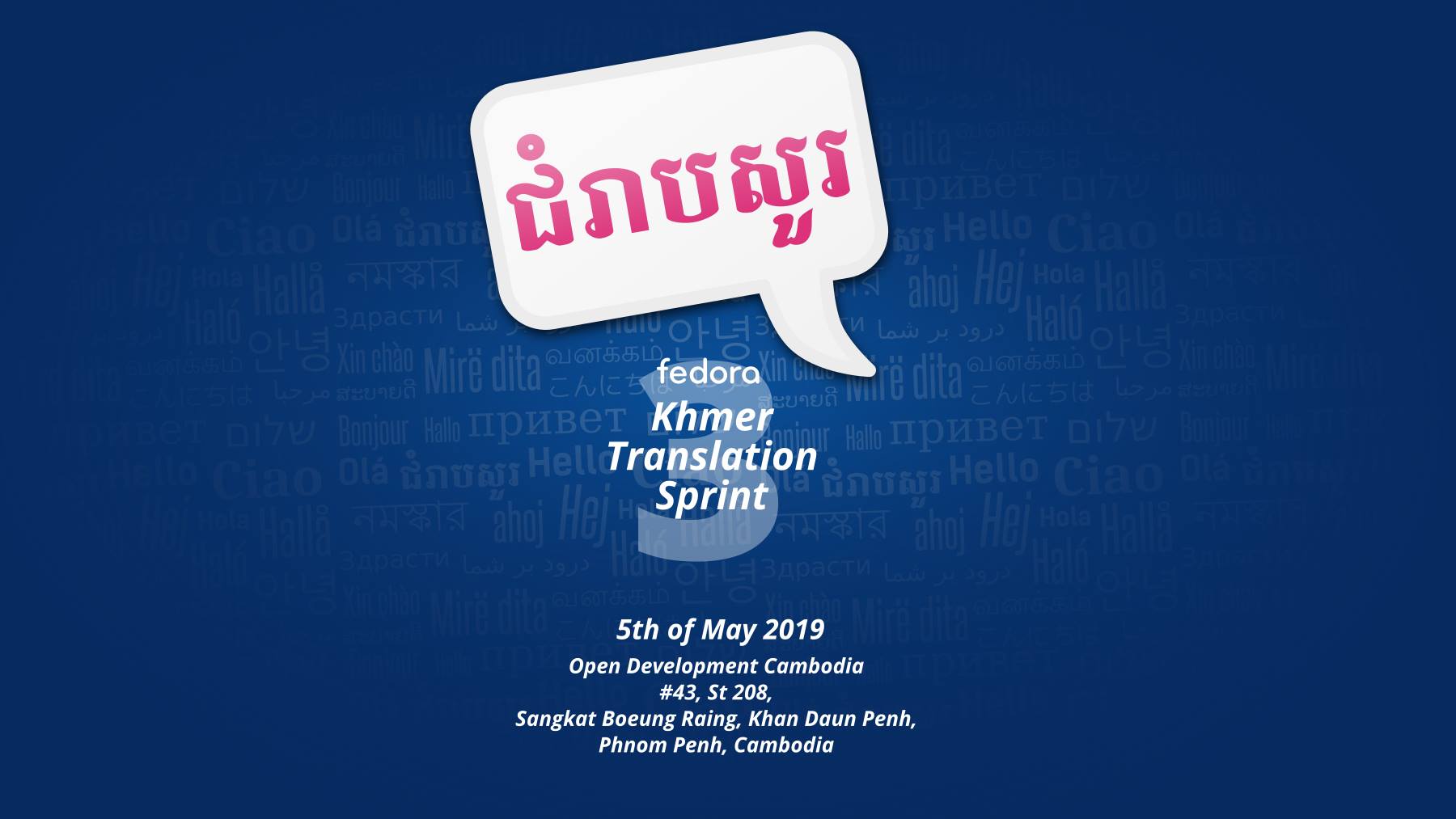 Open Development Cambodia (ODC) and Fedora is going to host Fedora Khmer Translation Sprint 3 on Sunday, 05 May 2019. Fedora is a free Linux based operating system from the same branch as Red Hat Linux that is run on enterprise servers. Fedora Desktop is aimed ...
 Open Development Cambodia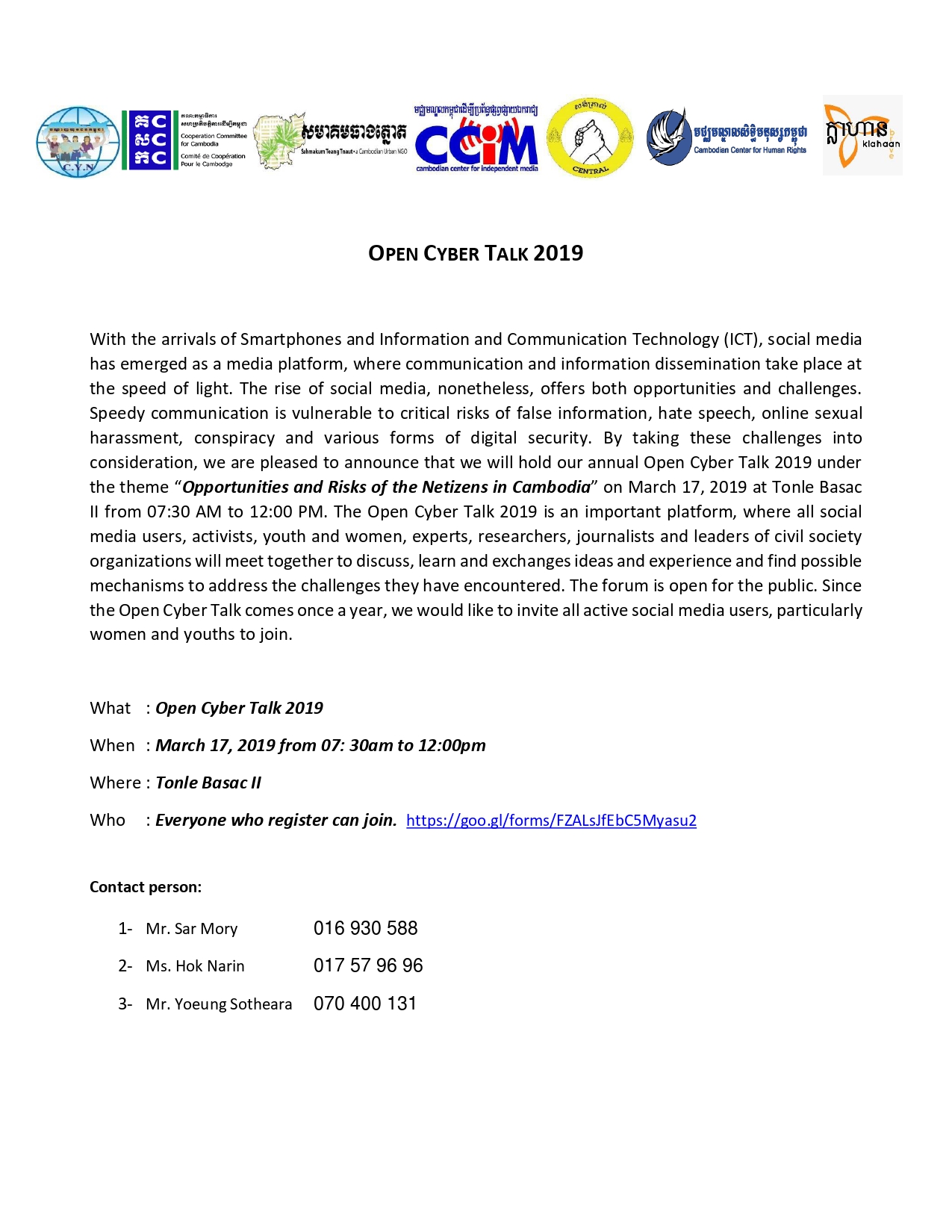 On 17 March 2019, the annual Open Cyber Talk 2019 under the theme "Opportunities and Risks of the Netizens in Cambodia" will be taken place at Tonle Basac II from 07:30 AM to 12:00 PM. The Open Cyber Talk 2019 is an important platform, where ...
 Cambodian Center for Independent Media