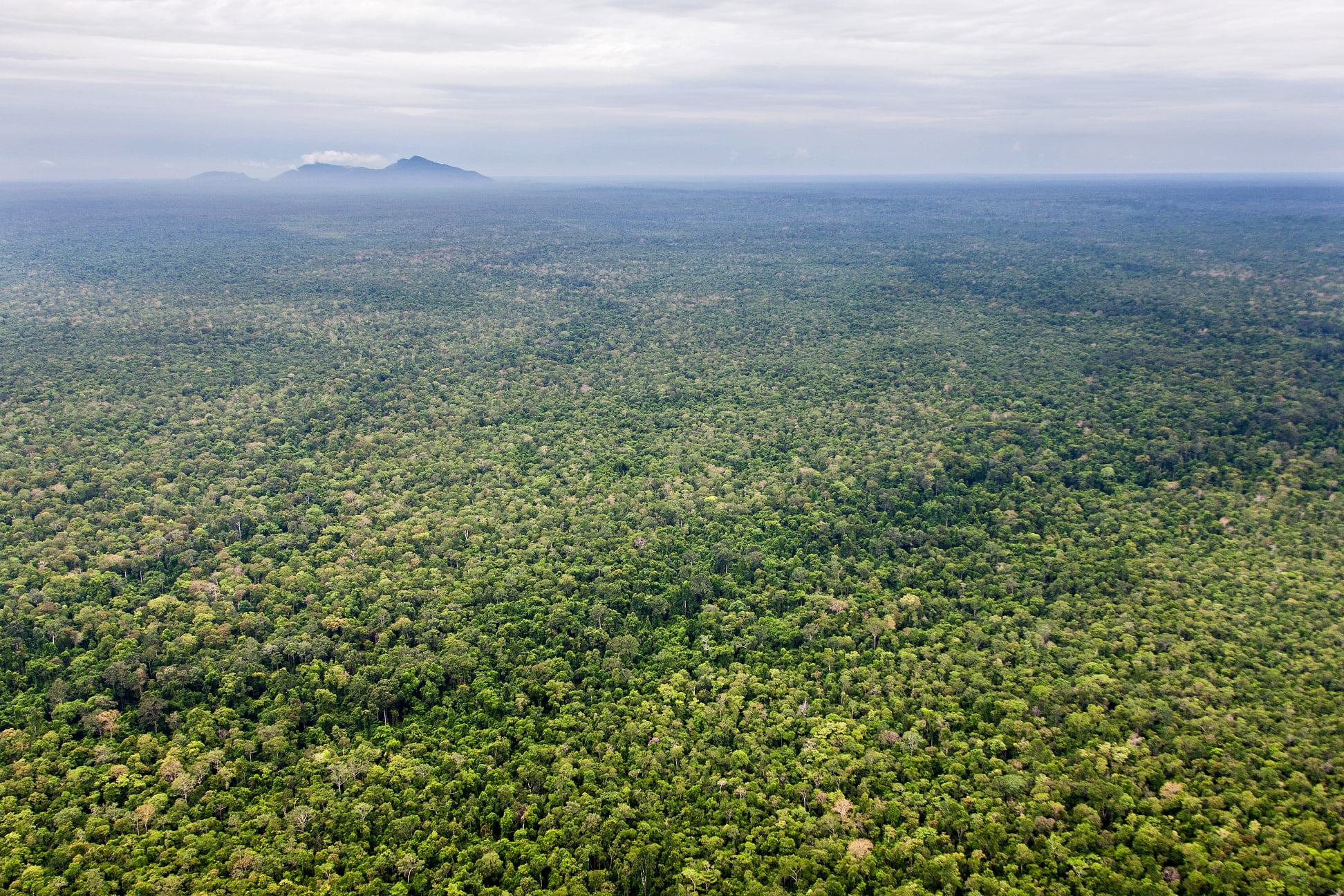 On 17 June 2021, the US Embassy in Cambodia issued a statement on the USAID Greening Prey Lang Funding Redirect. In a statement, the US embassy expressed ​concerns over deforestation​ which continues to occur in the Prey Lang Wildlife Sanctuary, where the United States Agency ...
 The US Embassy in Cambodia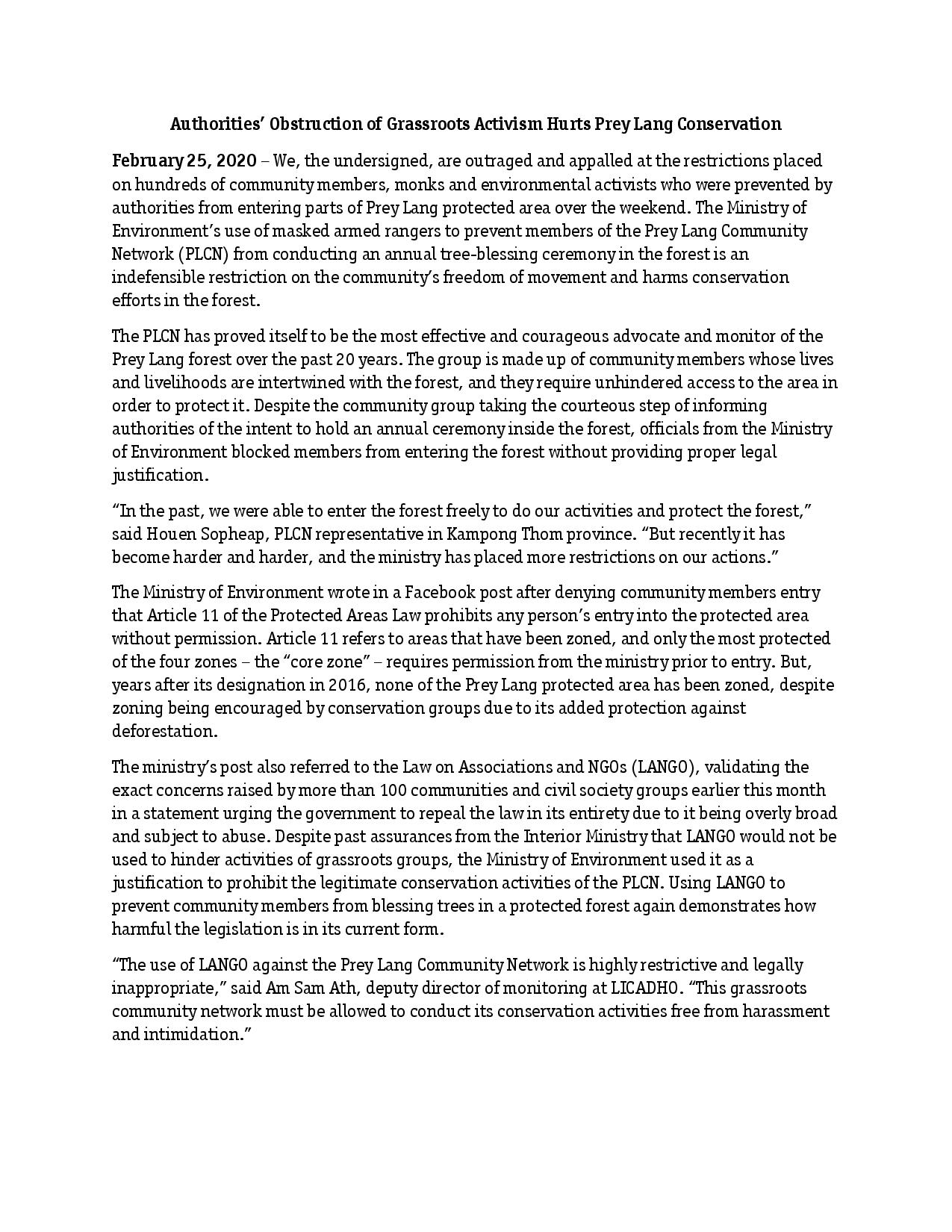 On 25 February 2020, more than 100 groups and communities released a joint statement saying that they were outraged and appalled at the restrictions placed on hundreds of community members, monks and environmental activists who were prevented by authorities from entering parts of Prey Lang ...
 Cambodian League for the Promotion and Defense of Human Rights (LICADHO)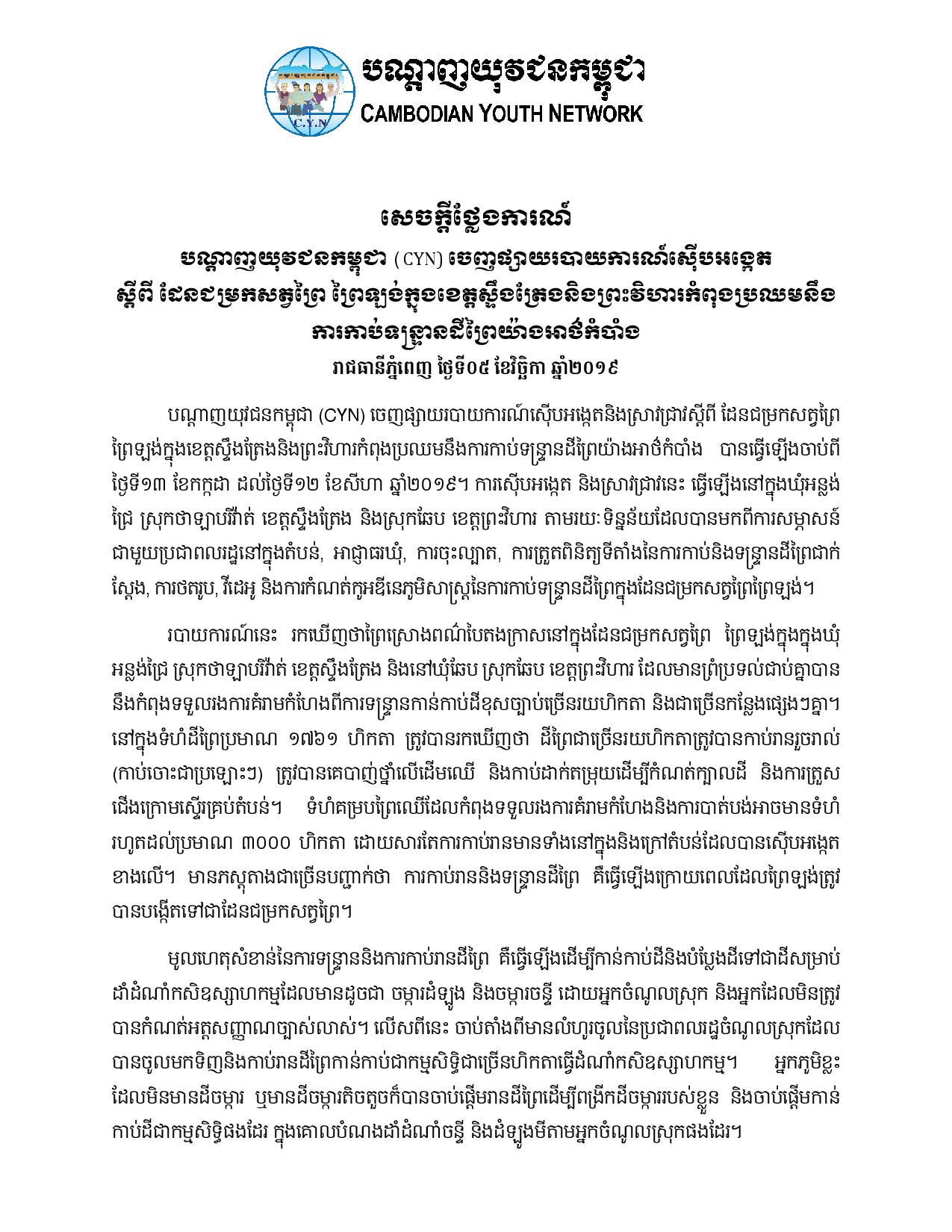 On 05 November 2019, the Cambodian Youth Network (CYN) released a investigation report on the facing deforestation of Prey Lang Wildlife Sanctuary in Stung Treng and Preah Vihear provinces. The study was conducted in Anlong Chrey commune, Thalabavivat district, Stung Treng province and Chheb district, ...
 Cambodian Youth Network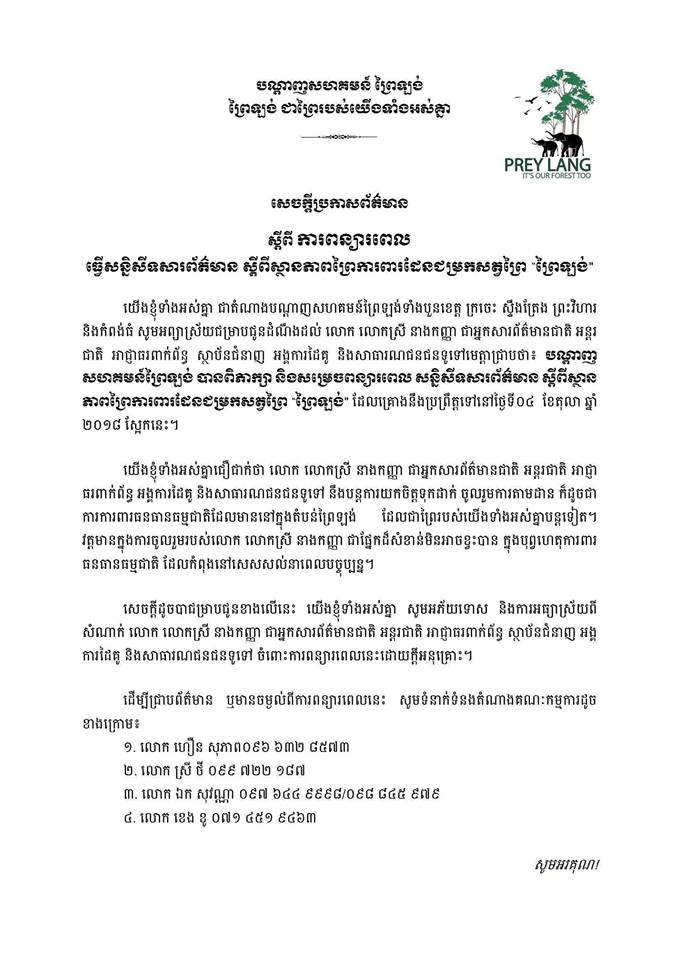 On 03 October 2018, Prey Lang Community Network (PLCN) issued a press release to inform national and international journalists, relevant authorities, institutions, partner organizations and the public about the decision to postpone the press conference on the status of Prey Lang Wildlife Sanctuary, which is ...
 Prey Lang Community Network