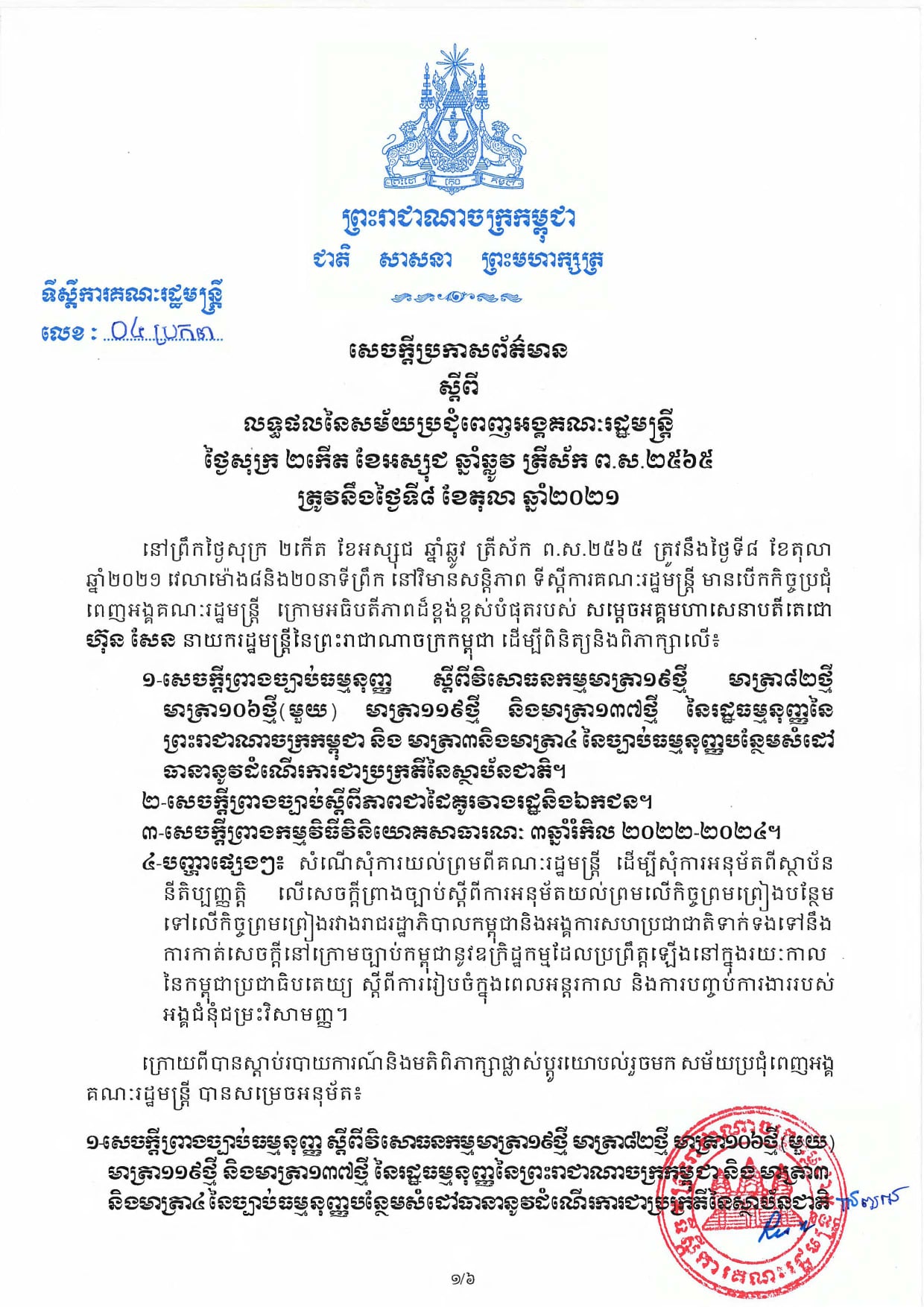 On 08 October 2021, the Council of Ministers issued a press release on the outcomes of the Council of Ministers' plenary session​ on October 04, 2021 to review and discuss on:Draft constitution on the amendment to the new Articles 19, 82, 106 (1), 119, and ...
 Council of Ministers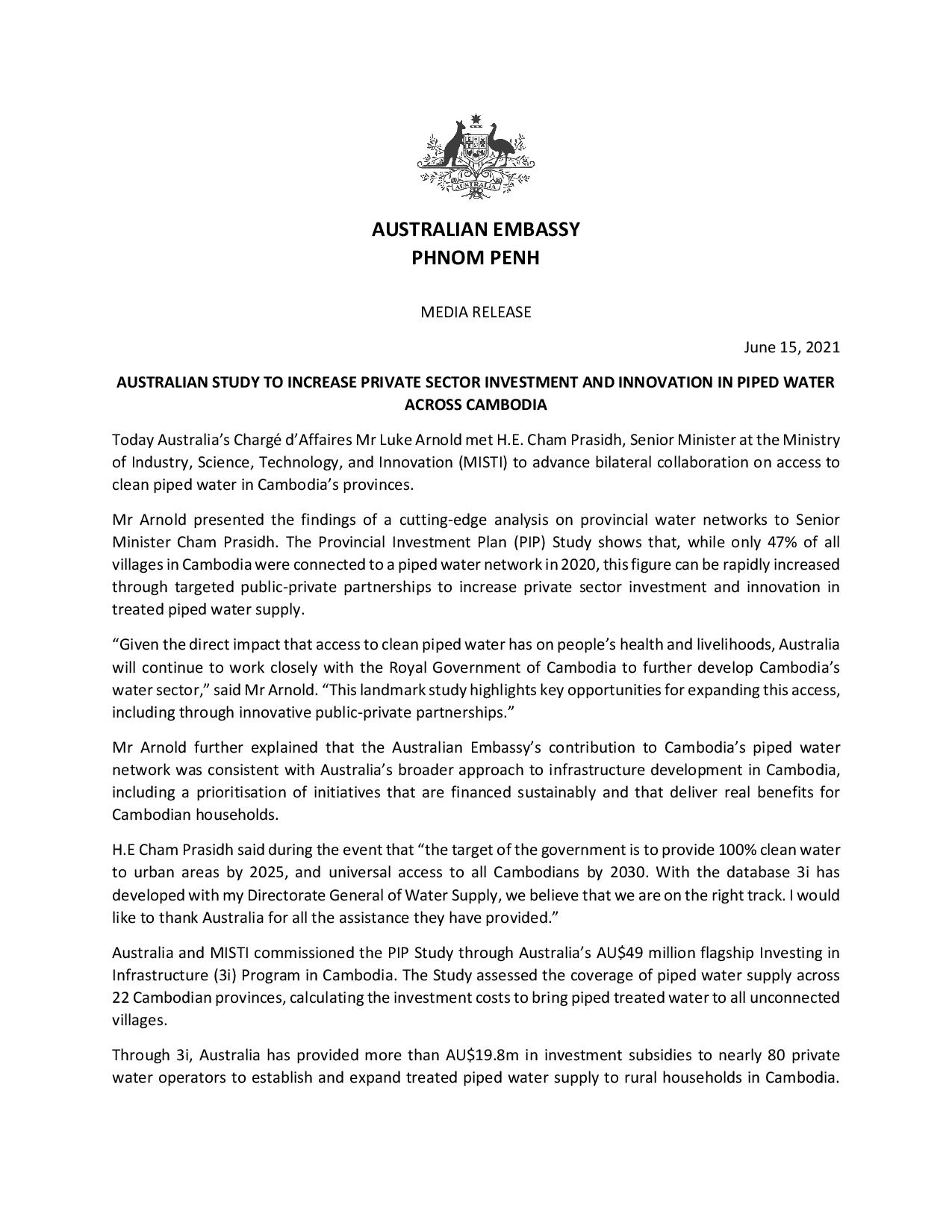 On 15 June 2021, Australia's Chargé d'Affaires Mr Luke Arnold met H.E. Cham Prasidh, Senior Minister at the Ministry of Industry, Science, Technology, and Innovation (MISTI) to advance bilateral collaboration on access to clean piped water in Cambodia's provinces. Mr Arnold presented the findings of ...
 The Australian Embassy in Cambodia