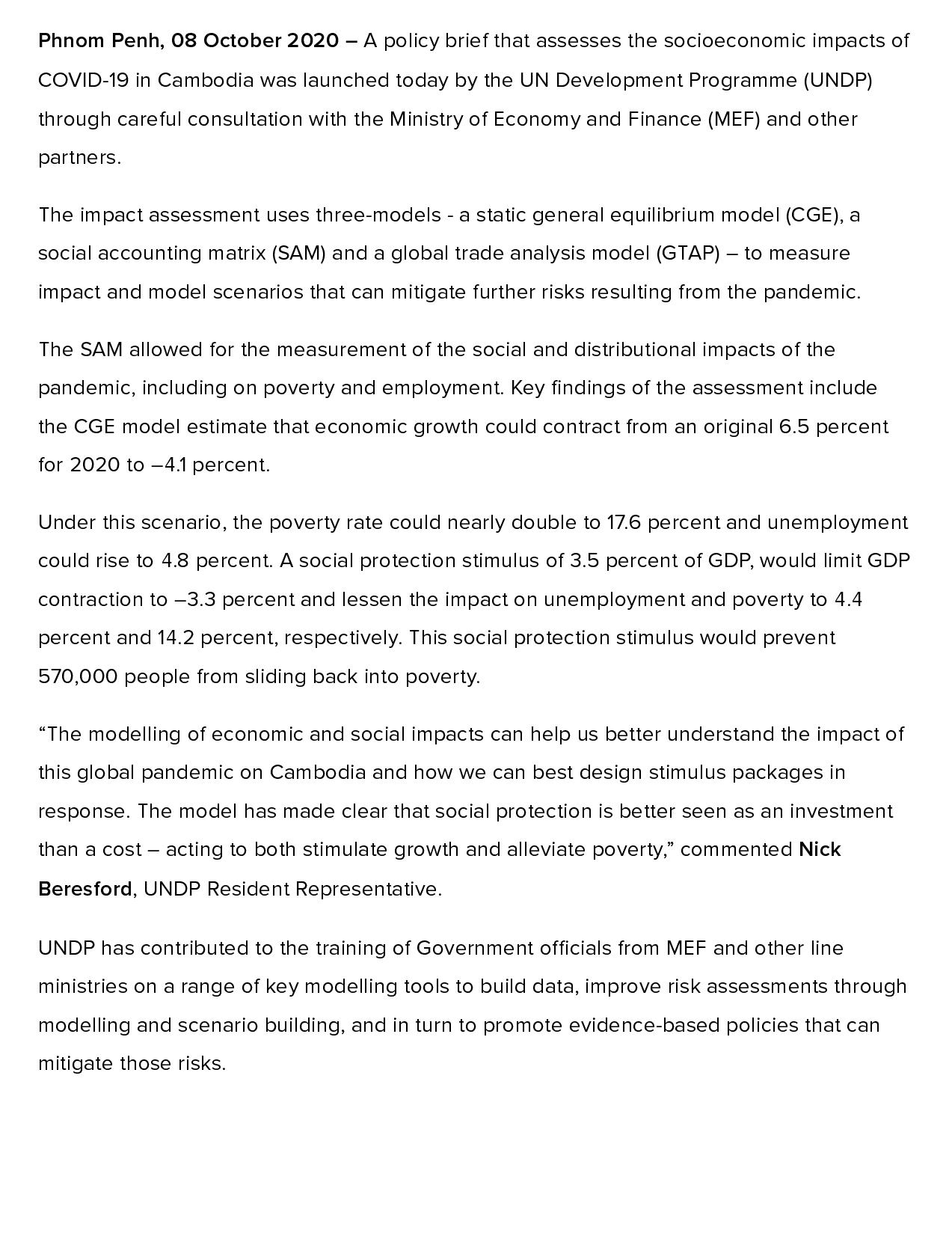 On 08 October 2020, the UNDP Cambodia issued a press release of a policy brief that assesses the socioeconomic impacts of COVID-19 in Cambodia. It was launched yesterday by the UN Development Programme (UNDP) through careful consultation with the Ministry of Economy and Finance (MEF) ...
 UN Development Programme Cambodia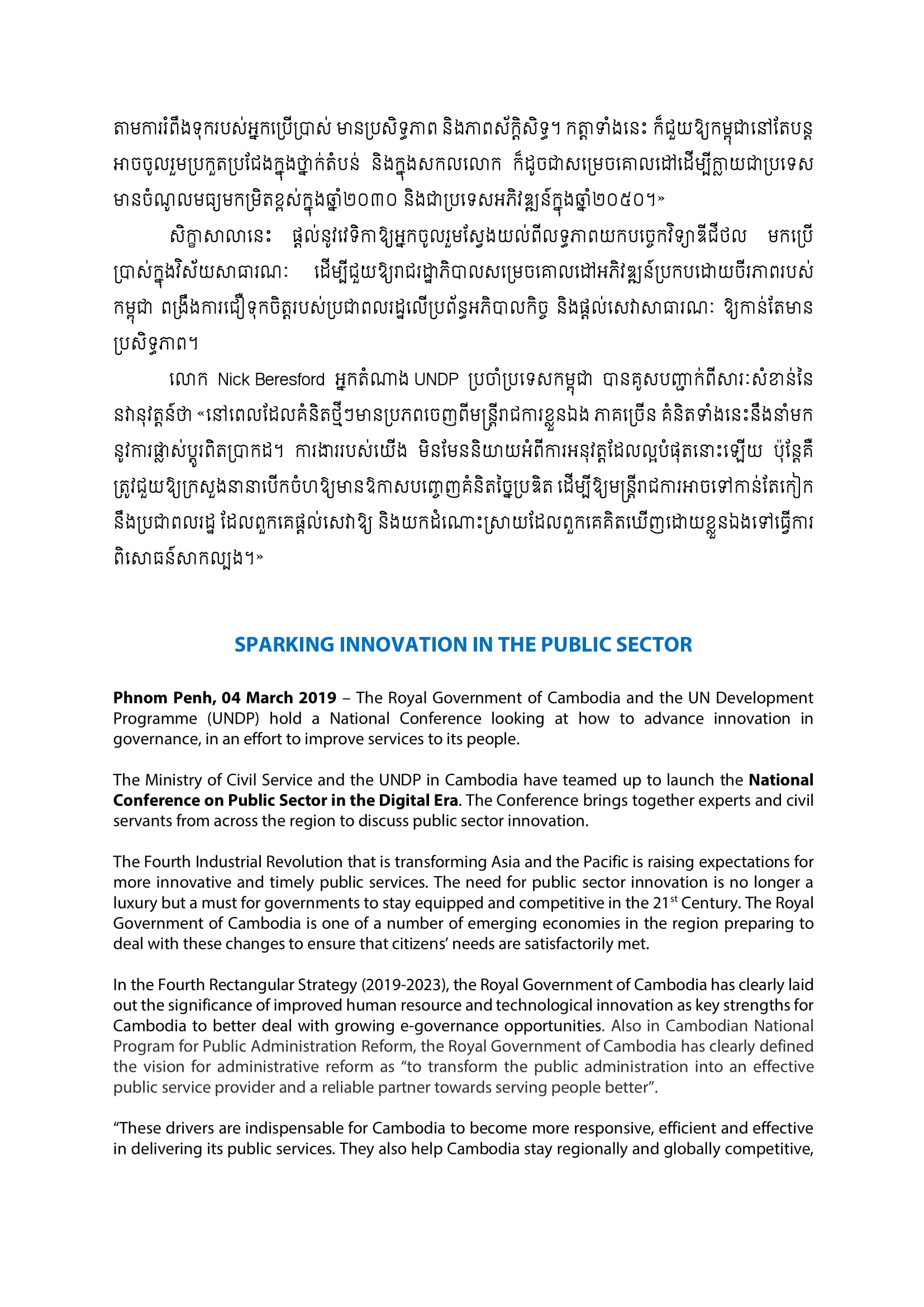 On 04 March 2019, the UN Development Programme (UNDP) issued a press release to express how a National Conference on Public Sector in the Digital Era can contribute to the advancement of innovation in governance and effort to improve services to its people. The Ministry ...
 UN Development Programme (UNDP)