Access to education and health care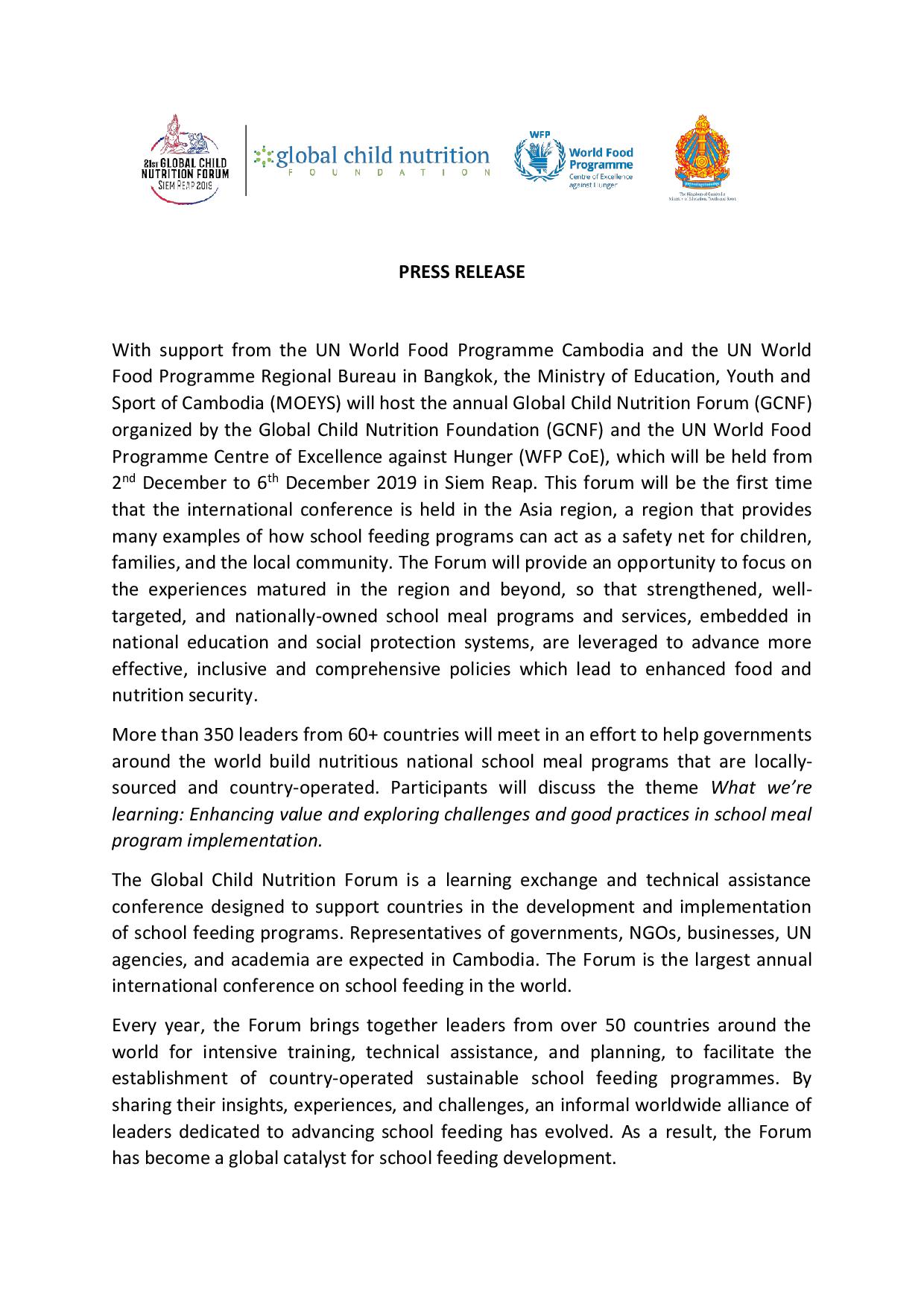 The Ministry of Education, Youth and Sport of Cambodia (MOEYS) will host the annual Global Child Nutrition Forum (GCNF) organized by the Global Child Nutrition Foundation (GCNF) and the UN World Food Programme Centre of Excellence against Hunger (WFP CoE), which will be held from ...
 Ministry of Education, Youth and Sport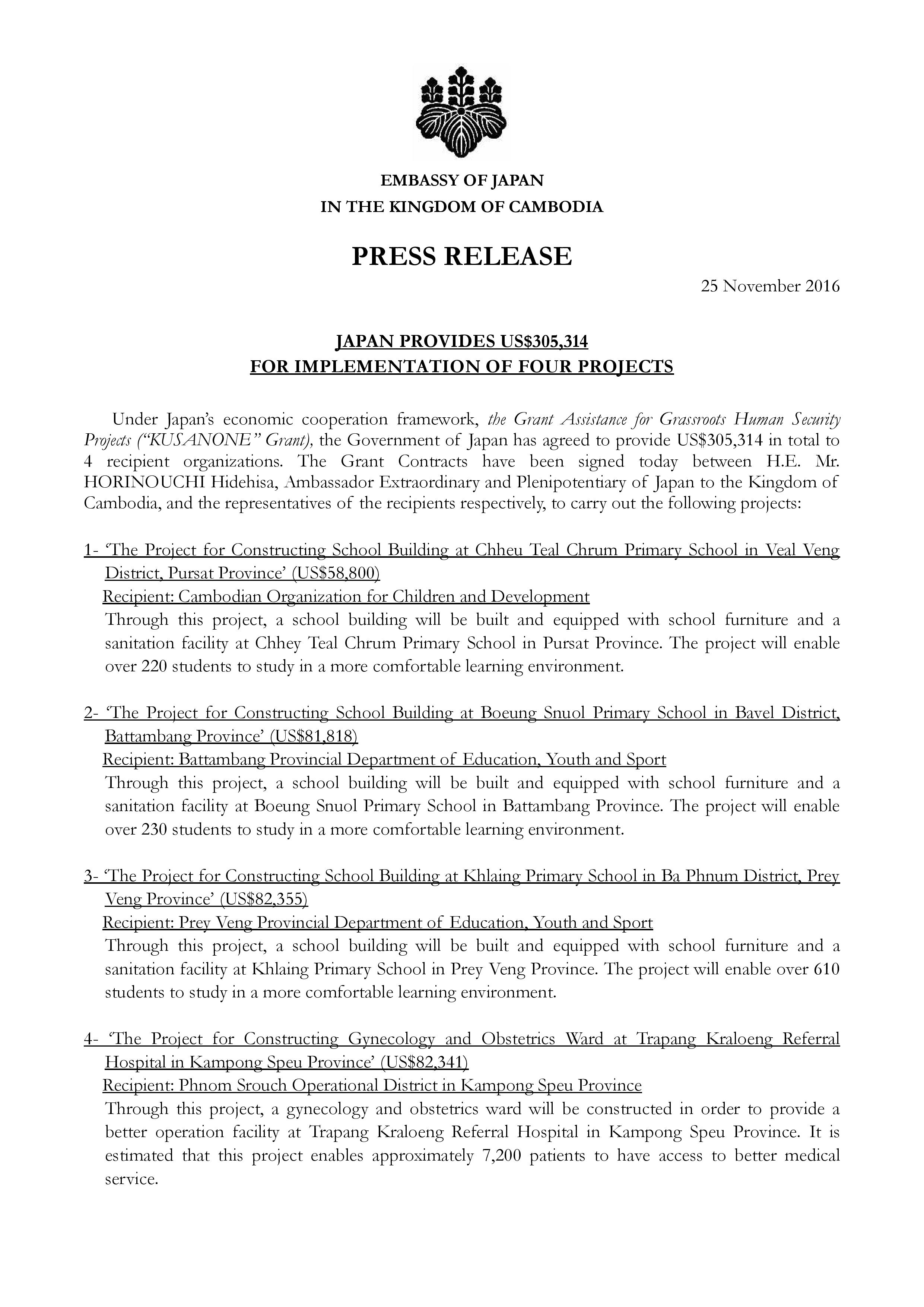 On 25 November 2016, under Japan's economic cooperation framework, the Grant Assistance for Grassroots Human Security​ Projects ("KUSANONE" Grant), the Government of Japan has agreed to provide US$305,314 in total to 4 recipient organizations. The Grant Contracts have been signed between H.E. Mr. HORINOUCHI Hidehisa, ...
 Embassy of Japan in The Kingdom of Cambodia