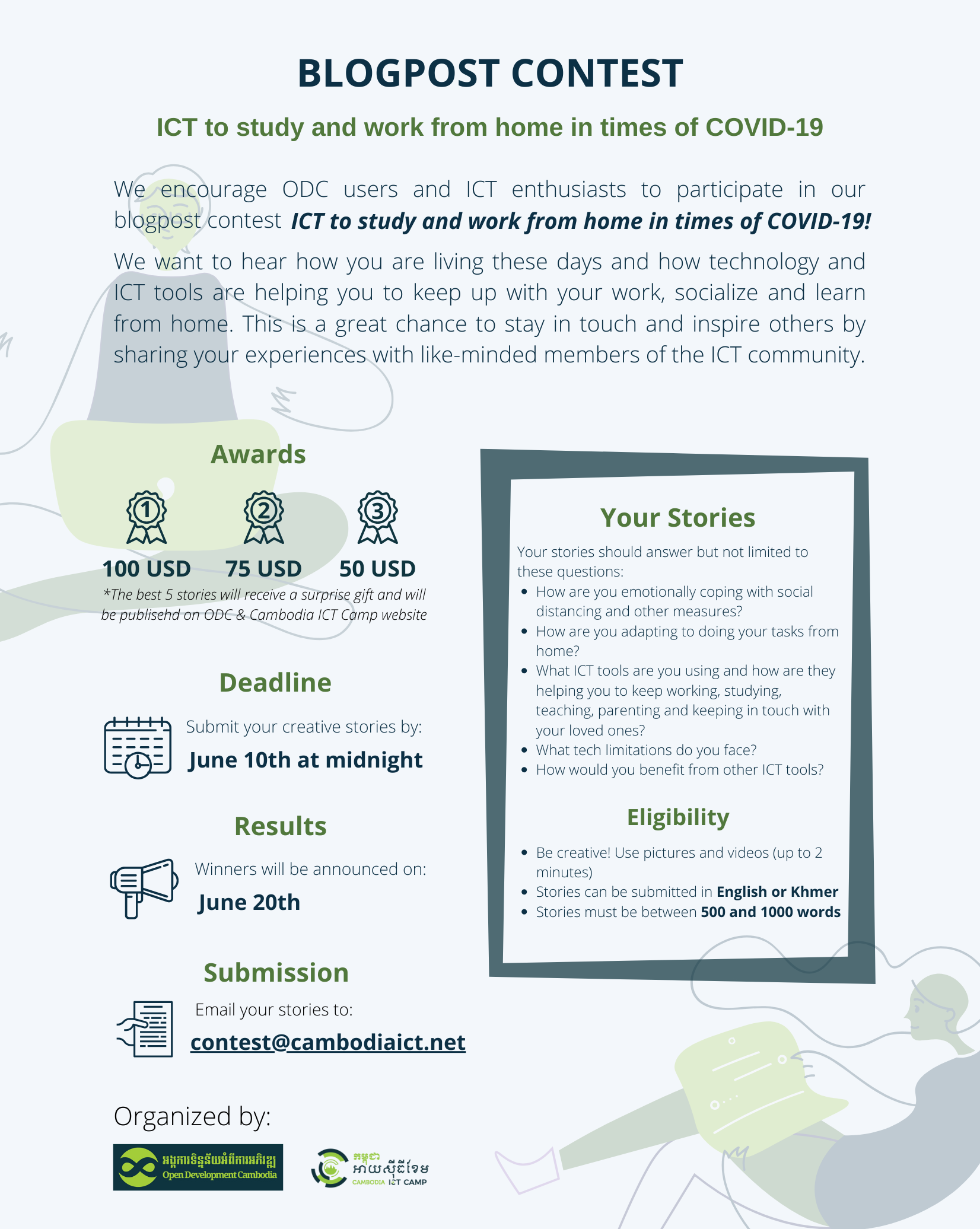 COVID-19 has shaken the whole world and has changed our routines overnight. However, at ODC we believe that such bizarre days can also be an opportunity to learn from each other, strengthen relationships and discover new things.We encourage ODC users and ICT enthusiasts to participate ...
 Open Development Cambodia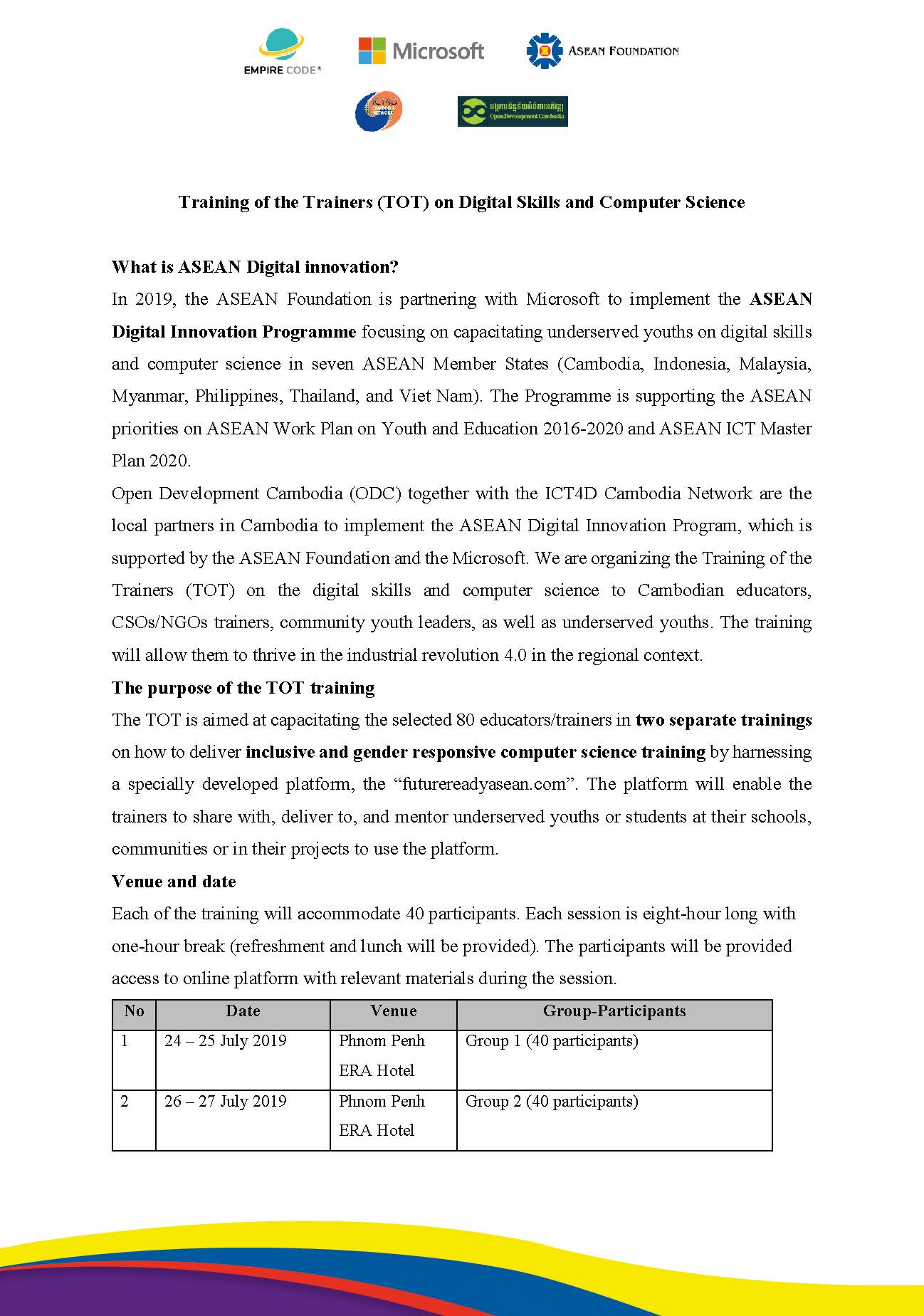 Open Development Cambodia (ODC) together with the ICT4D Cambodia Network are the local partners in Cambodia to implement the ASEAN Digital Innovation Program, which is supported by the ASEAN Foundation and the Microsoft. We are delighted to be organizing the Training of the Trainers (TOT) ...
 Open Development Cambodia