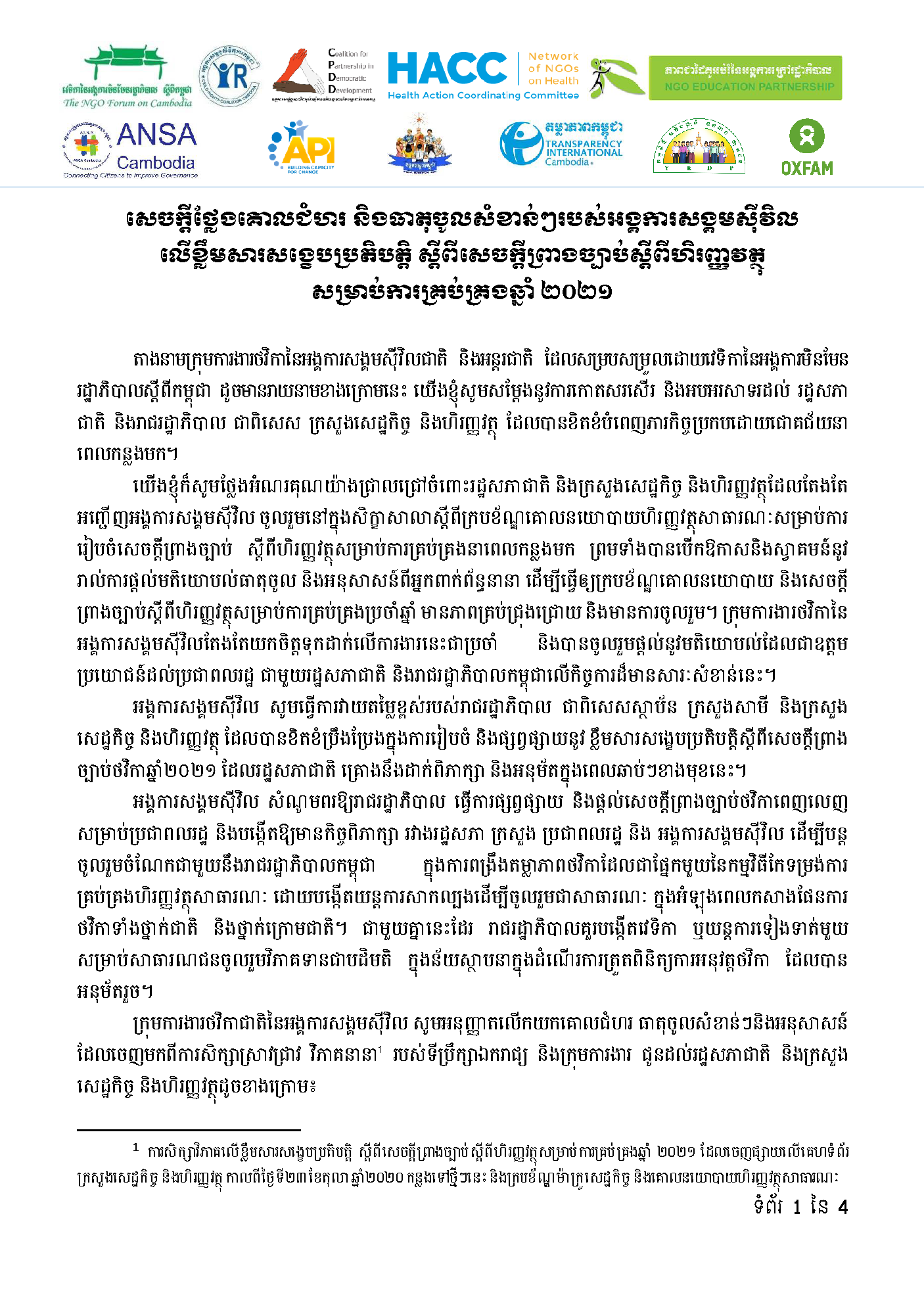 On 20 November 2020, the Budget Working Group of National and International Civil Society Organizations facilitated by the NGO Forum on Cambodia issued a position paper on the executive summary of the draft budget law 2021. In this position paper, the Budget Working Group of ...
 NGO Forum on Cambodia

On Monday, 30 November 2015, the National Assembly of the Kingdom of Cambodia will continue its fifth plenary session of the fifth legislature, from 8:00 a.m., to discuss and approve the draft Law on National Budget 2016, and the draft Law on Statistics. ...
 Secretariat General of National Assembly

The Ministry of Economy and Finance informs the public and concerned individuals of the new tax rates on salary in compliance with the new article 47 of the Law on Taxation, which has been carried out from January 2015 onwards. ...
 General Department of Taxation