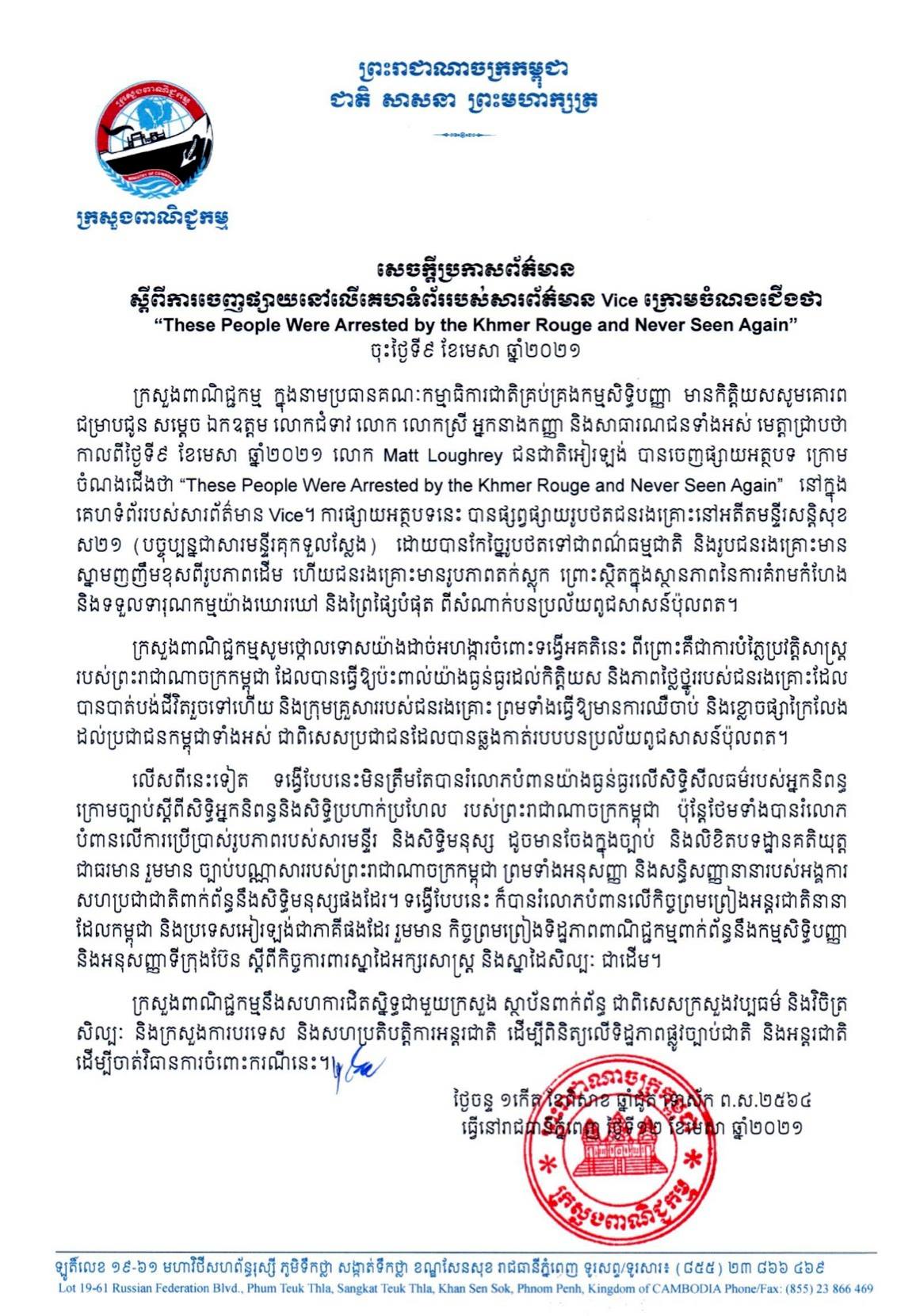 On 12 April 2021, the Ministry of Commerce issued a press release condemning a published article on vice's website under the headline "These People Were Arrested by the Khmer Rouge and Never Seen Again". The Ministry of Commerce strongly condemns this unjust act because it ...
 Ministry of Commerce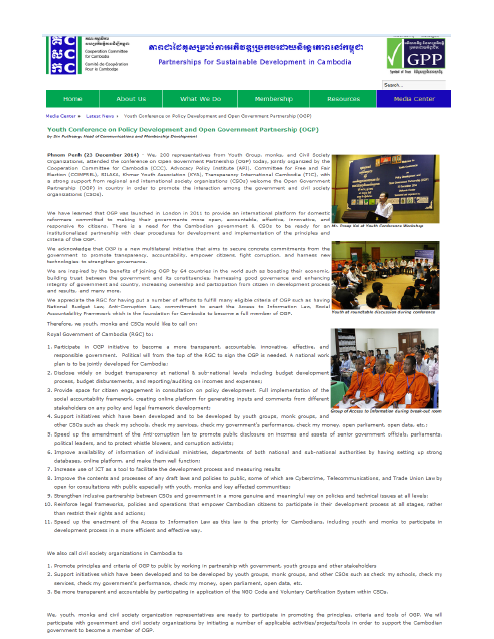 200 youth and youth representatives including monks and civil society organizations are ready to participate in promoting the principles, criteria and tools of Open Government Partnership (OGP) in order to support the Cambodian government to become a member of OGP. ...
 Cooperation Committee for Cambodia (CCC)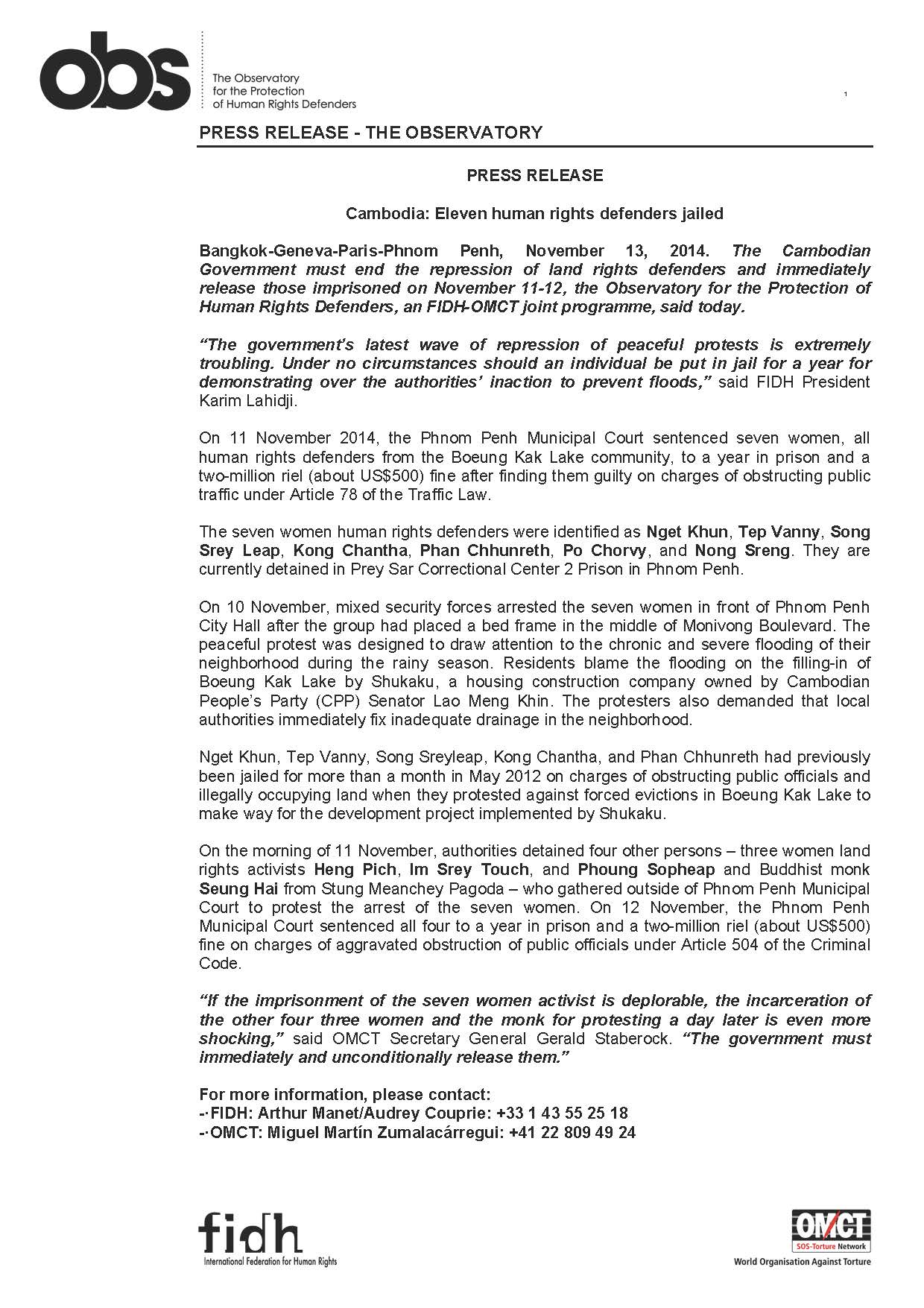 The Observatory for the Protection of Human Rights Defenders, an FIDH-OMCT joint programme, said today that the Cambodian Government must end the repression of land rights defenders and immediately release those imprisoned on November 11-12. ...
 Observatory for the Protection of Human Rights Defenders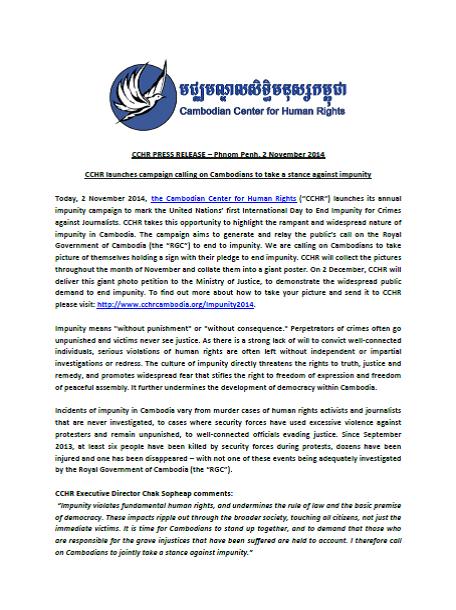 On 2 November 2014, the Cambodian Center for Human Rights ("CCHR") launches its annual impunity campaign to mark the United Nations' first International Day to End Impunity for Crimes against Journalists. The campaign aims to generate and relay the public's call on the Royal Government ...
 Cambodian Center for Human Rights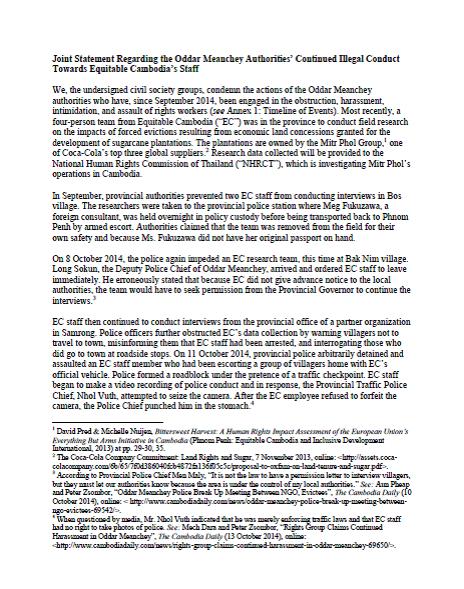 We, the undersigned civil society groups, condemn the actions of the Oddar Meanchey authorities who have, since September 2014, been engaged in the obstruction, harassment, intimidation, and assault of rights workers (see Annex 1: Timeline of Events). Most recently, a four-person team from Equitable Cambodia ("EC") was in ...
 Joint Organizations

Cambodian Civil Society Organizations (CSOs) would like to inform the public and all the journalists that CSOs will hold a round table discussion on "Term Limits for Prime Minister". ...
 Committee for Free and Fair Elections in Cambodia