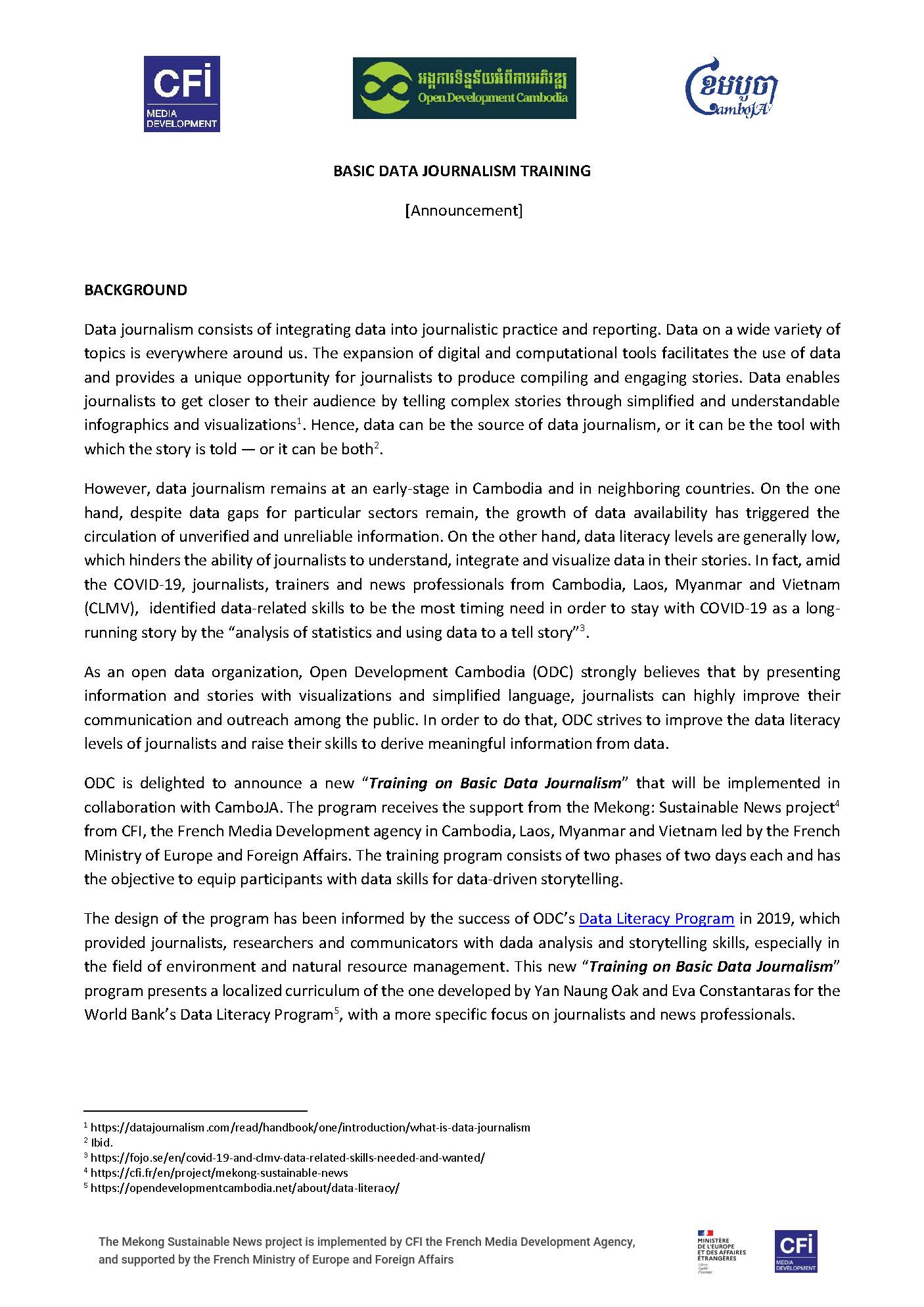 ODC is delighted to announce a new "Training on Basic Data Journalism" that will be implemented in collaboration with CamboJA. The program receives the support from the Mekong: Sustainable News project from CFI, the French Media Development agency in Cambodia, Laos, Myanmar and Vietnam led ...
 Open Development Cambodia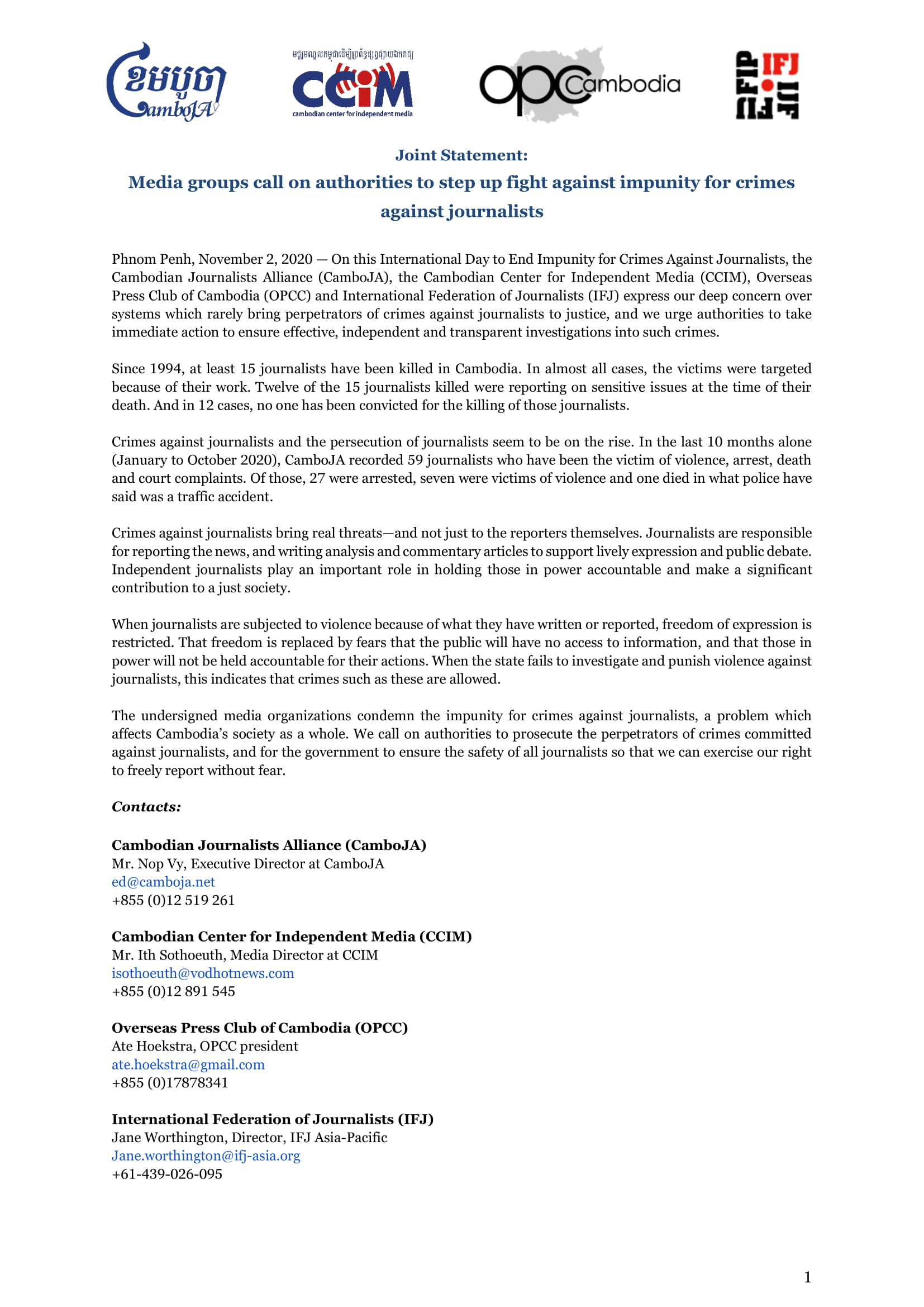 On 2nd November 2020, CamboJa, the Cambodian Center for Independent Media (CCIM), Overseas Press Club of Cambodia (OPCC) and International Federation of Journalists (IFJ) has come together in a joint statement addressing their concern over the lack of justice for crimes against journalists in Cambodia. ...
 CamboJa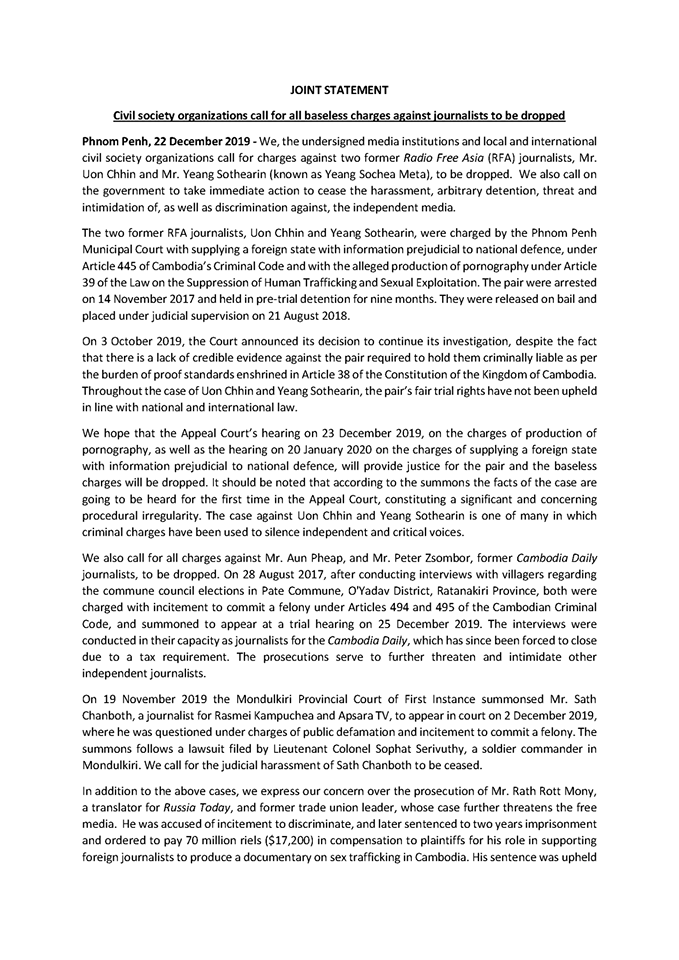 On 22 December 2019, the Cambodian Center for Human Rights (CCHR) alongside CamboJA and 35 other organizations has released a joint statement to urge the Royal Government of Cambodia to take concrete action to ensure that the right to freedom of expression is respected and ...
 Cambodian Center for Human Rights


Contact us
Thank you for taking the time to get in contact!