Land and housing rights and evictions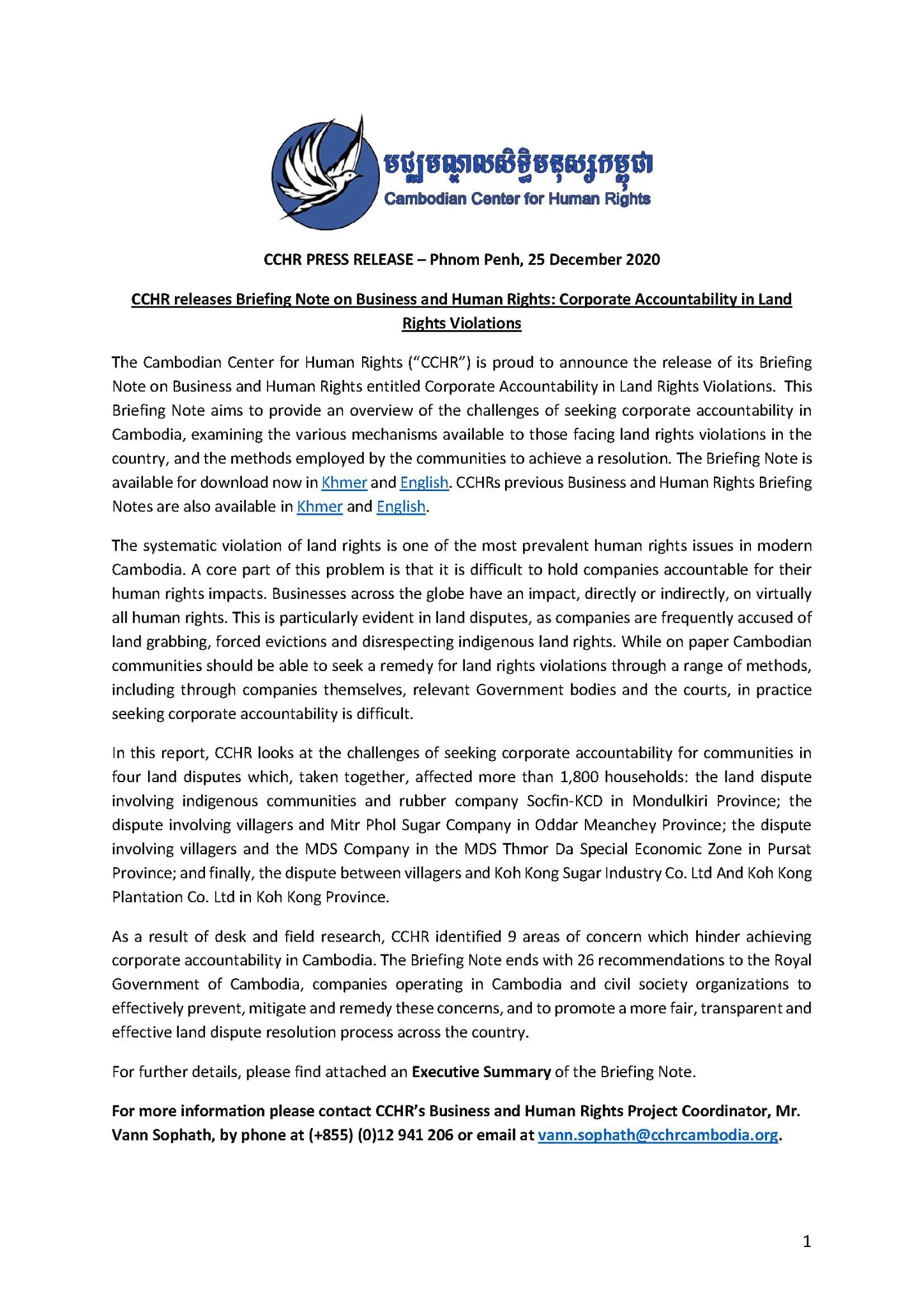 On 25 December 2020, Cambodian Center for Human Rights (CCHR) released a new Briefing Note on Business and Human Rights entitled "Corporate Accountability in Land Rights Violations". This Briefing Note examines the challenges in holding corporations accountable for land-related human rights violations in the Kingdom ...
 Cambodian Center for Human Rights (CCHR)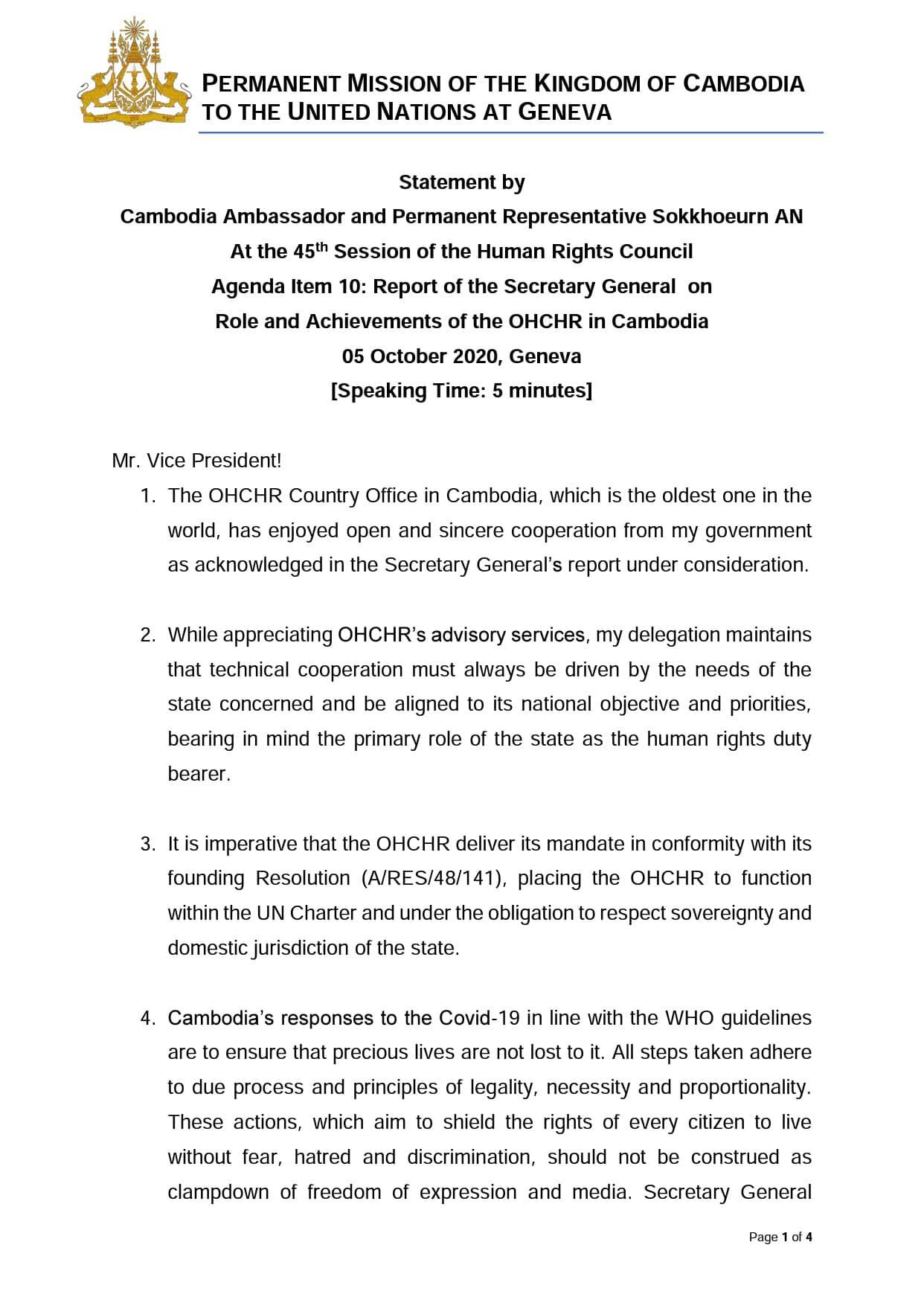 On 05 October 2020, Cambodian Ambassador and Permanent Representative Sokkhoeurn AN stated at the 45th session of the human right council, responding on 12 points of the report of the secretary general on role and achievements of the OHCHR in Cambodia such as the relation ...
 Permanent Mission of the Kingdom of Cambodia to the United Nations at Geneva

On 07 August 2019, Cambodian League for the Promotion and Defense of Human Rights (LICADHO) and Sahmakum Teang Tnaut (STT) released an statement examine human rights abuses in Cambodia's microfinance sector. According to their joint report, more than 2 million Cambodians currently have a loan with ...
 Cambodian League for the Promotion and Defense of Human Rights (LICADHO)