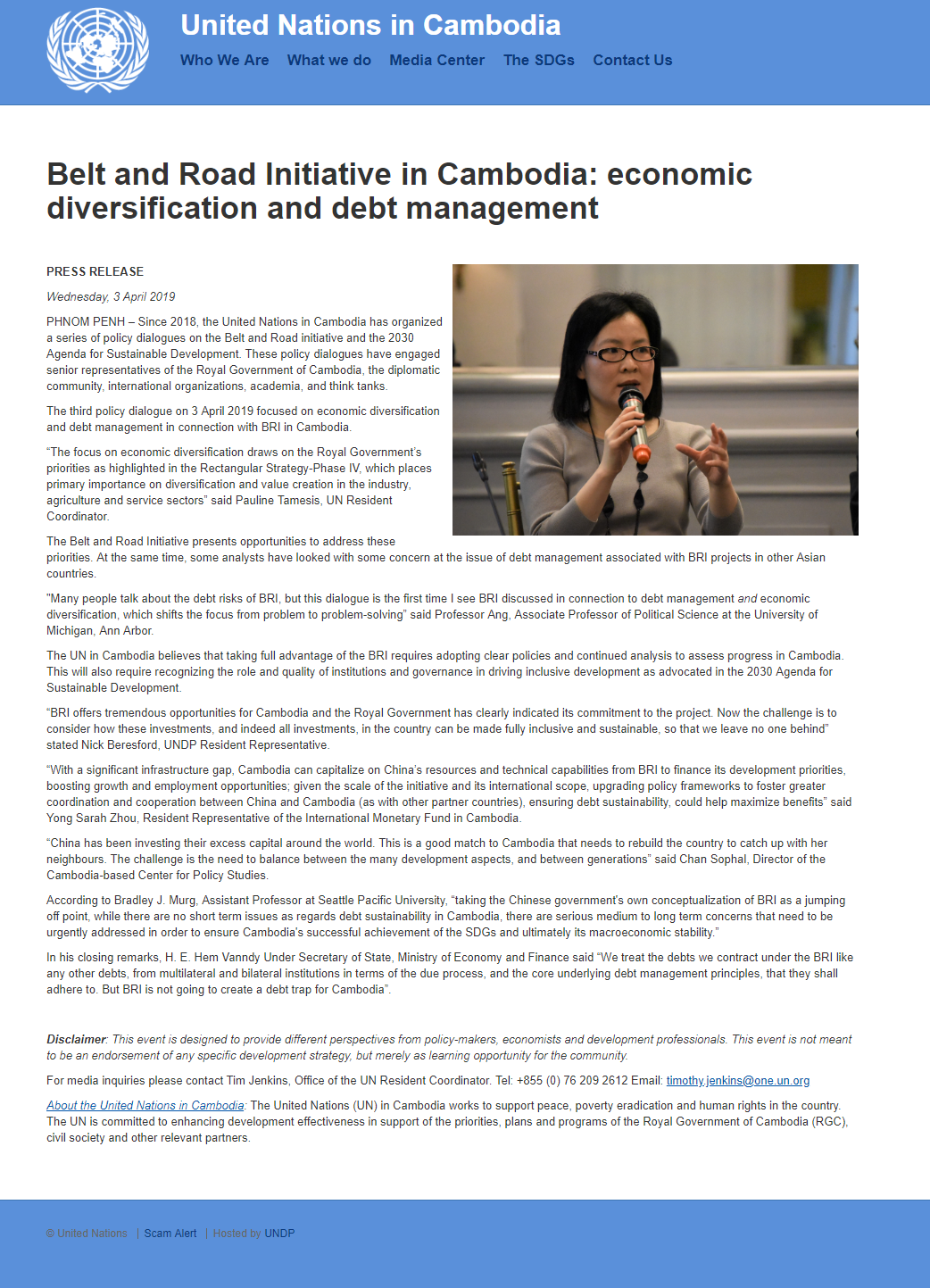 On 3 April 2019, the United Nations in Cambodia issued a press release on the third policy dialogue focused on economic diversification and debt management in connection with the Belt and Road initiative (BRI) in Cambodia. The policy dialogue engaged senior representatives of the Royal ...
 United Nations in Cambodia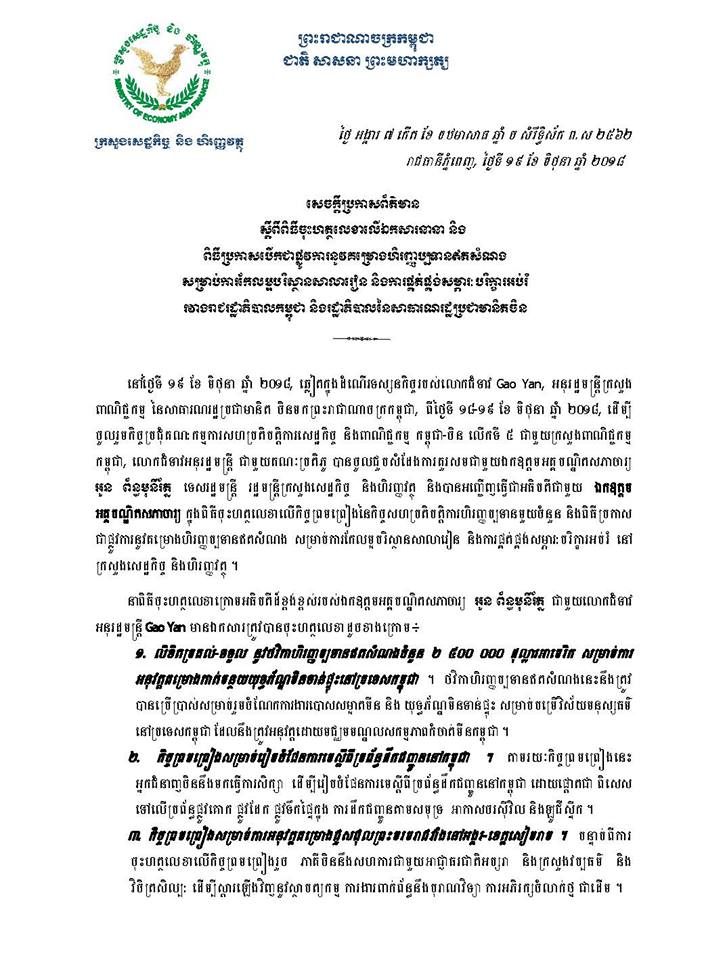 On 19 June 2018 Her Excellency Gao Yan, Deputy​ of Commerce of People's Republic of China and His Excellency Nat Bunroeun announced the official opening of the grant from China for improving the school environment and educational facilities through the construction of 26 building for high ...
 Ministry of Commerce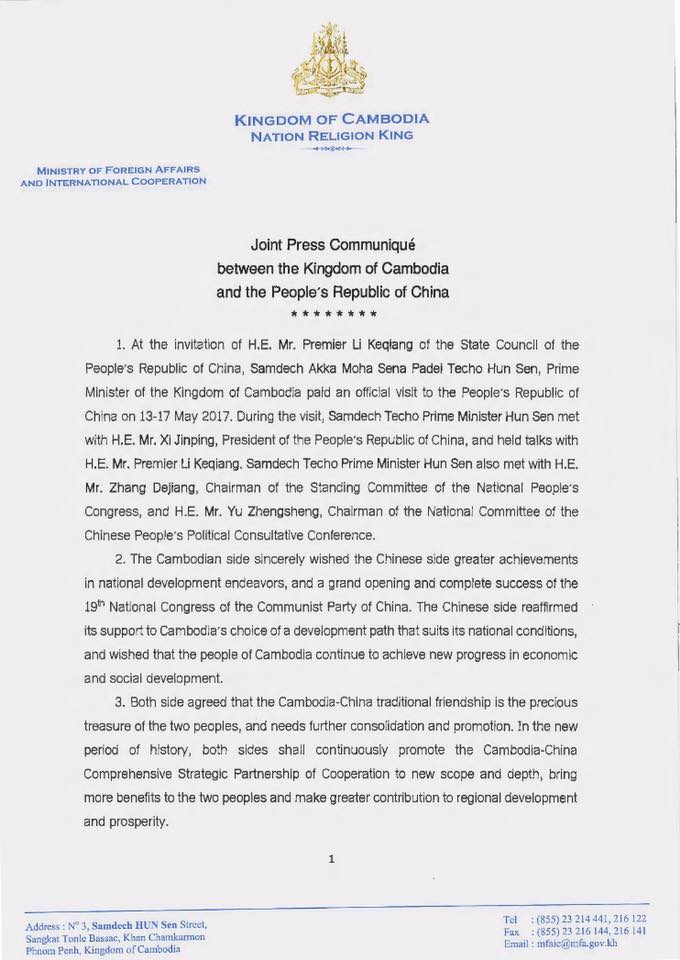 At​ the​ invitation​ of​ H.E.​ Mr.​ Premier​ Li​ Keqiang​ of​ State​ Council​ of​ the​ People's​ Republic​ of​ China,​ Prime​ Minister​ Hun​ Sen​ paid​ an​ official​ visit​ to​ People's​ Republic​ of​ China​ from​ 13​ to​ 17​ May​ 2017.​ During​ the​ visit,​ Prime​ Minister​ Hun​ Sen​ also​ ...
 Ministry of Foreign Affairs and International Cooperation