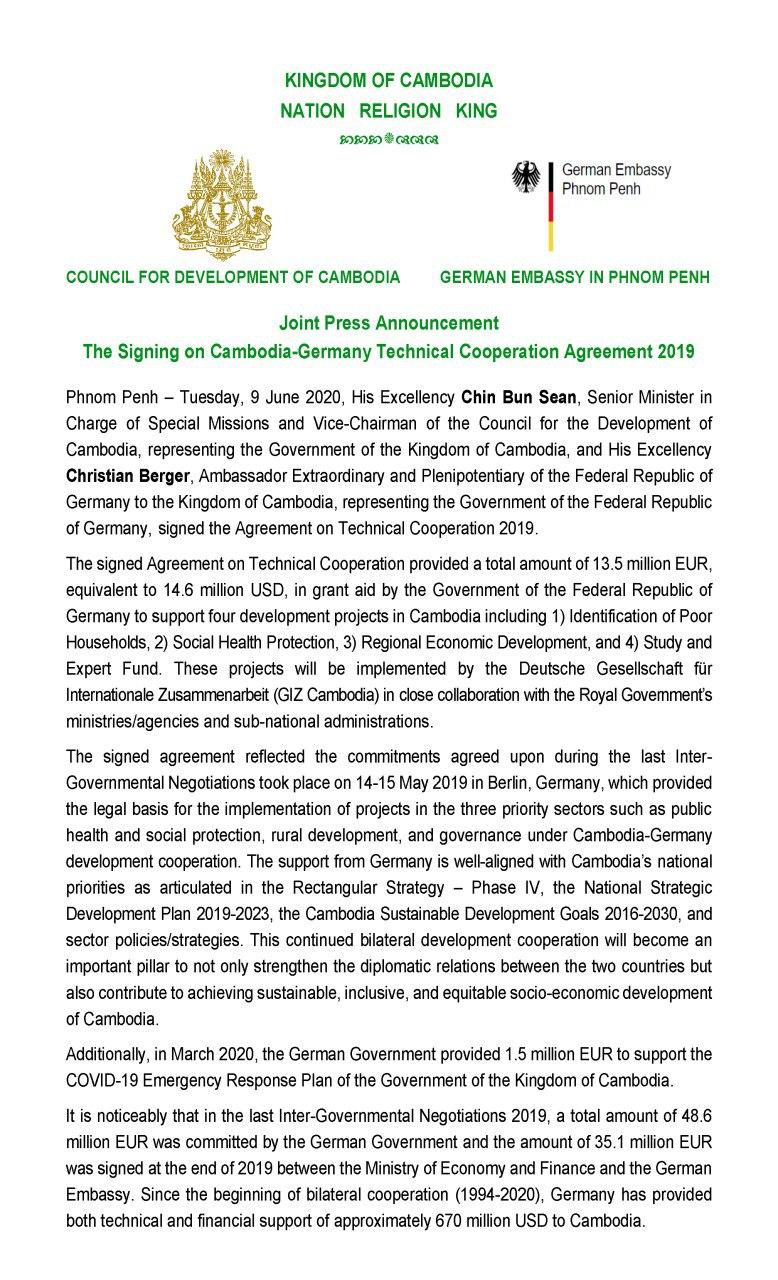 On 09 June 2020, the Council for the Development of Cambodia issued a joint press announcement on the signing on Cambodia-Germany Technical Cooperation Agreement 2019. The signed Agreement on Technical Cooperation provided a total amount of 13.5 million EUR, equivalent to 14.6 million USD, in ...
 Council for the Development of Cambodia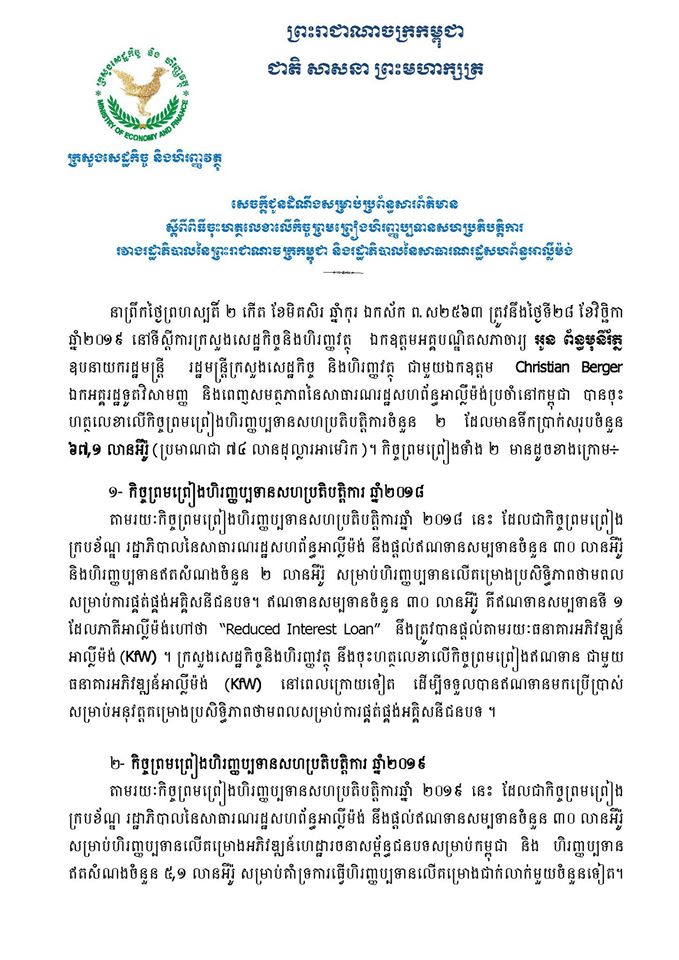 On 28 November 2019, the Minister of Economy and Finance Aun Porn Moniroth and German ambassador to Cambodia Christian Berger signed on two cooperative financing agreements worth 67.1 million euros, equivalent to $74 million.The German government will provide 30 million euros concessional loan and a ...
 Ministry of Economy and Finance

On 15 May 2019, the German Embassy in Phnom Penh issued a press release on the commitment of Germany to end poverty in Cambodia. Germany will provide a loan for rural infrastructure, a grant for nutrition and social accountability, and increase its capacity building efforts ...
 German Embassy Phnom Penh