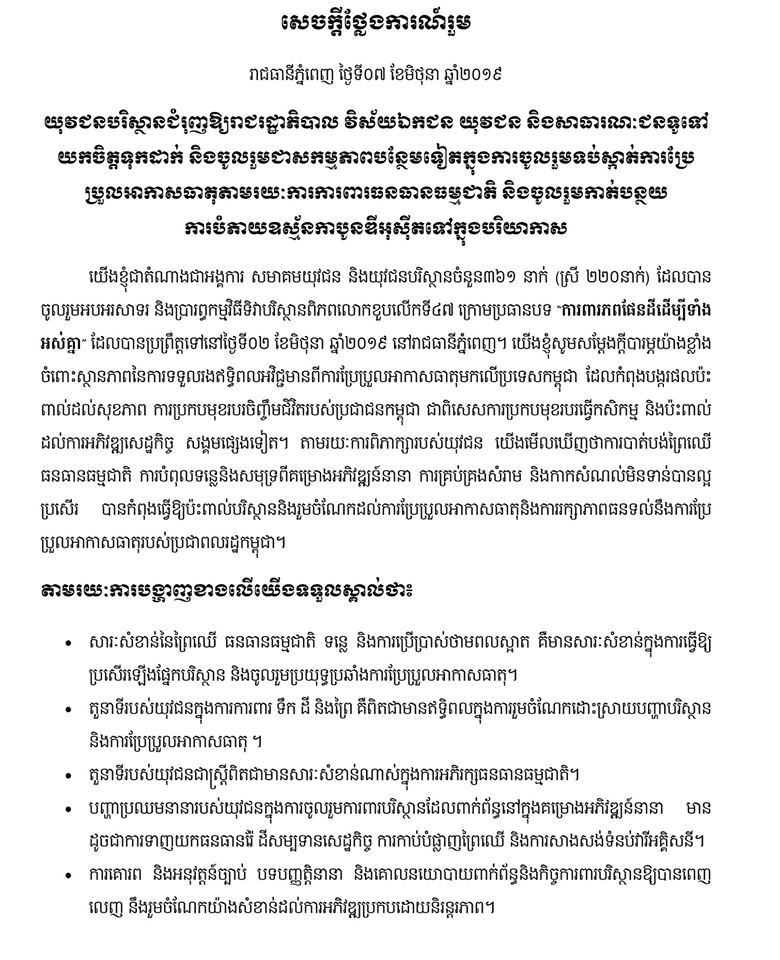 On 07 June 2019, environmental organizations, associations, and youth issued a joint statement calling on the government, private sector, youth, and the public to engage actively in the fight against climate change through the environmental protection and reduction of carbon emission. In the statement, they ...
 Cambodian Youth Network

On 21 January 2019, the Ministry of Environment issued a statement on preventing forest fires in natural protected areas and biodiversity conservation corridors in accordance to the circulation issued on 17 January 2019 on preservation of water while the Kingdom was hit by El Nino which ...
 Ministry of Environment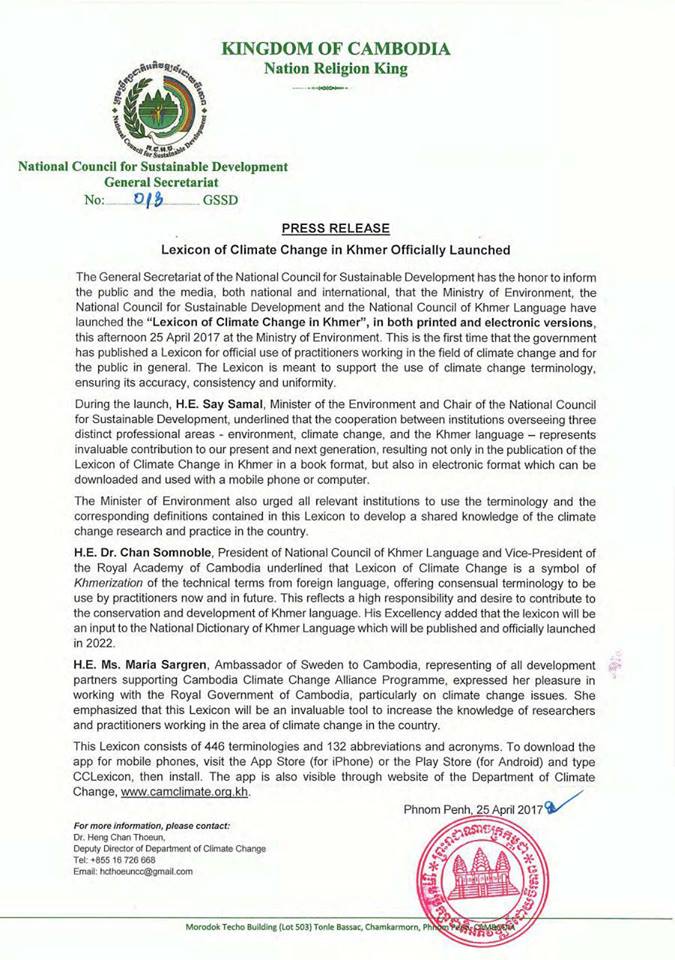 On 25 April 2017, Ministry of Environment officially lunched the lexicon of climate change in Khmer, in both printed and electronic version. To download the app for mobile, Please find the CCLexicon in Appstore (For iOS) and Play Store (For Android). To view through website, Please ...
 National council for sustainable development and National council of Khmer language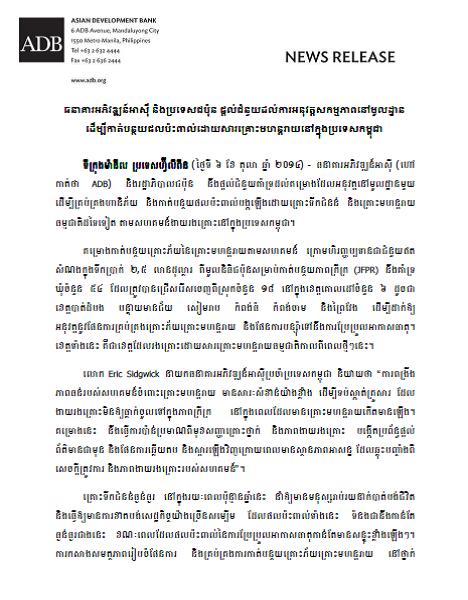 The Asian Development Bank (ADB) and the Government of Japan are supporting a grassroots project to manage risks and reduce impacts from floods and other natural disasters in vulnerable communities in Cambodia. ...
 Asian Development Bank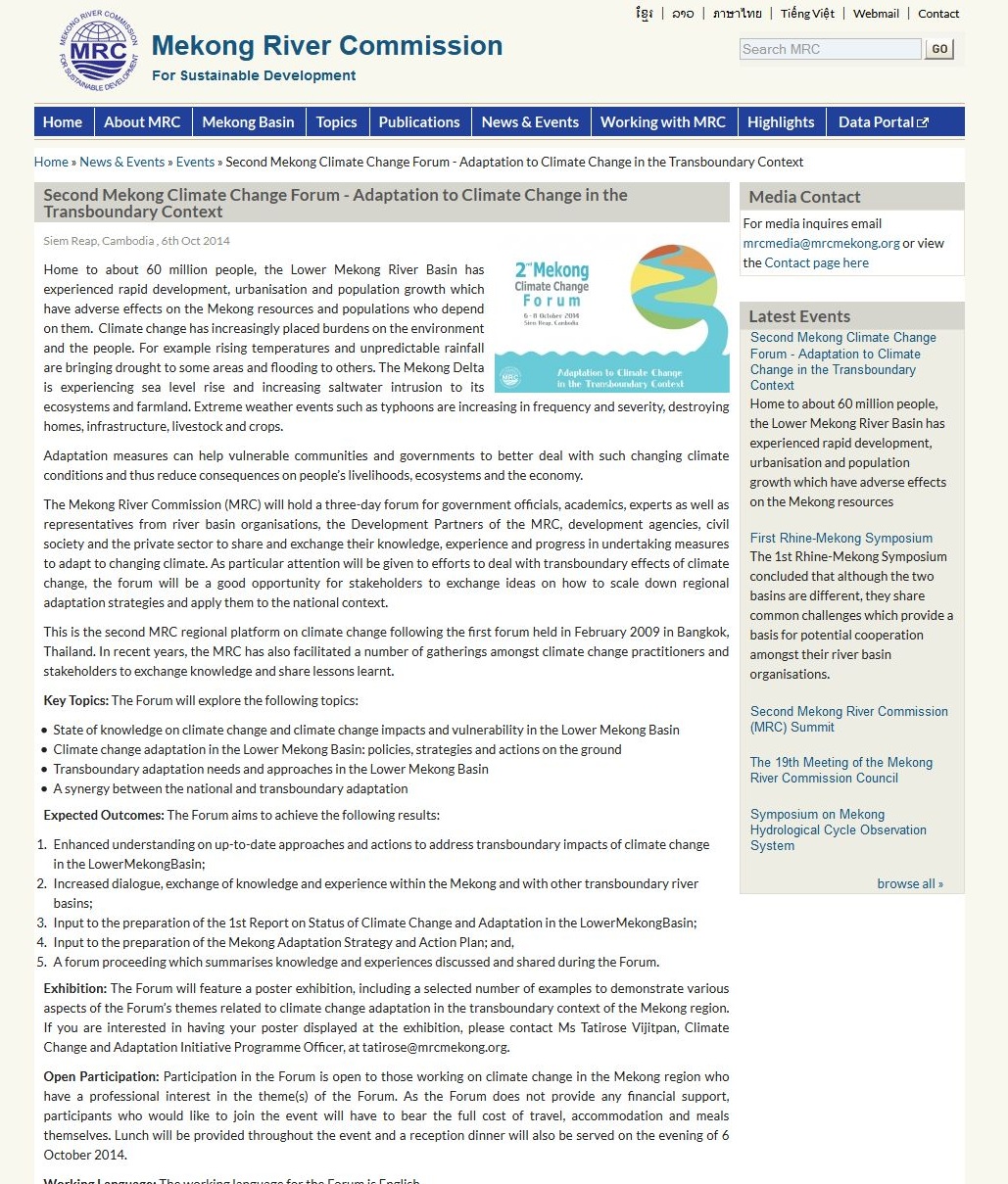 The Mekong River Commission (MRC) will hold a three-day forum for government officials, academics, experts as well as representatives from river basin organisations, the Development Partners of the MRC, development agencies, civil society and the private sector to share and exchange their knowledge, experience and ...
 Mekong River Commission