Australian-commissioned analysis on expanding access to piped water through public-private partnerships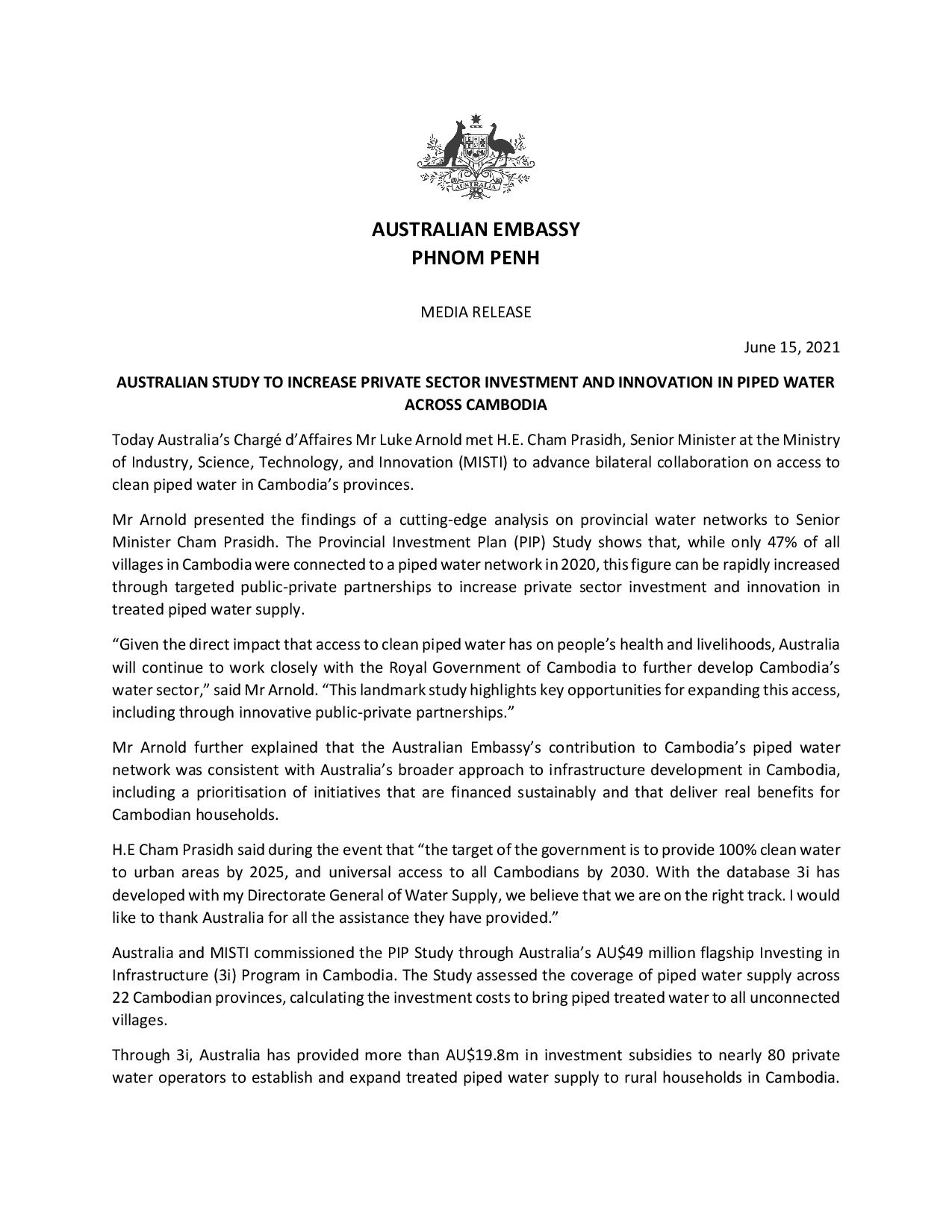 On 15 June 2021, Australia's Chargé d'Affaires Mr Luke Arnold met H.E. Cham Prasidh, Senior Minister at the Ministry of Industry, Science, Technology, and Innovation (MISTI) to advance bilateral collaboration on access to clean piped water in Cambodia's provinces. Mr Arnold presented the findings of a cutting-edge analysis on provincial water networks to Senior Minister Cham Prasidh, funded through Australia's AU$49 million flagship Investing in Infrastructure (3i) Program.
The study shows that while only 47% of all villages in Cambodia were connected to a piped water network in 2020, this figure can be rapidly increased through targeted public-private partnerships to increase private sector investment and innovation in treated piped water supply.
"Given the direct impact that access to clean piped water has on people's health and livelihoods, Australia will continue to work closely with the Royal Government of Cambodia to further develop Cambodia's water sector," said Mr Arnold.
Read more: https://bit.ly/3zCUMAa
 The Australian Embassy in Cambodia