Fedora Khmer Translation Sprint 3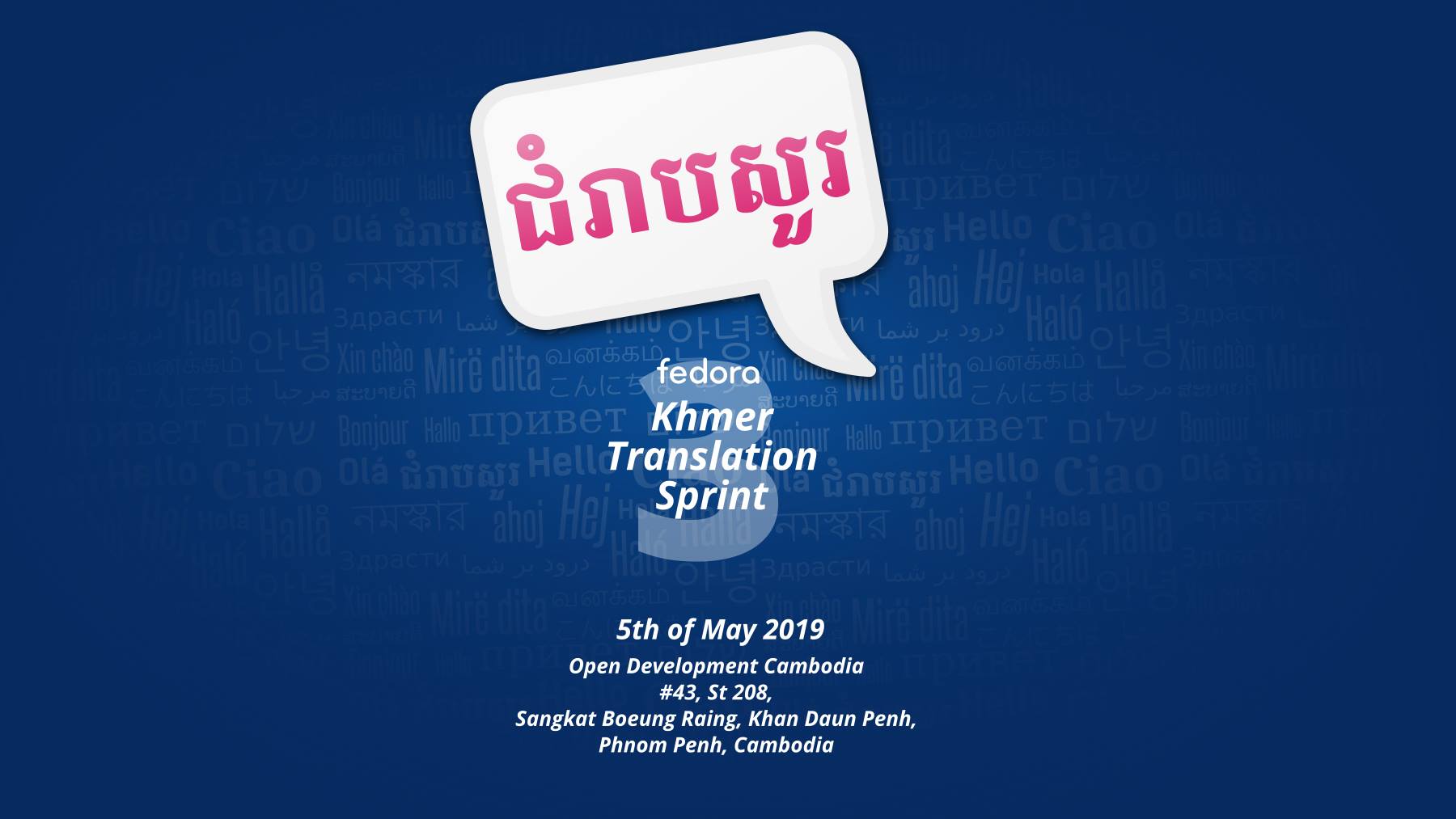 Open Development Cambodia (ODC) and Fedora is going to host Fedora Khmer Translation Sprint 3 on Sunday, 05 May 2019. Fedora is a free Linux based operating system from the same branch as Red Hat Linux that is run on enterprise servers. Fedora Desktop is aimed to desktop users like you and me and has a huge potential in Cambodia!
As it is a free to all and open source operating system, community members are able to have a huge impact and get well known around the world.
The 3rd Translation Sprint is to get Fedora translated to Khmer. We will hopefully finish with your help the web-branch, which is currently 45.33% translated and continue with the main-branch, which has 7.58% of translation. As there was an request to translate Fedora to Kuy, we have done all necessary step to begin with the translation and it can be started now.
No registration is needed, just come on that day with your laptop and help us, translating Fedora to Khmer.
 Open Development Cambodia