Press release: CamboJA concerned over conviction of radio station owner Sok Oudom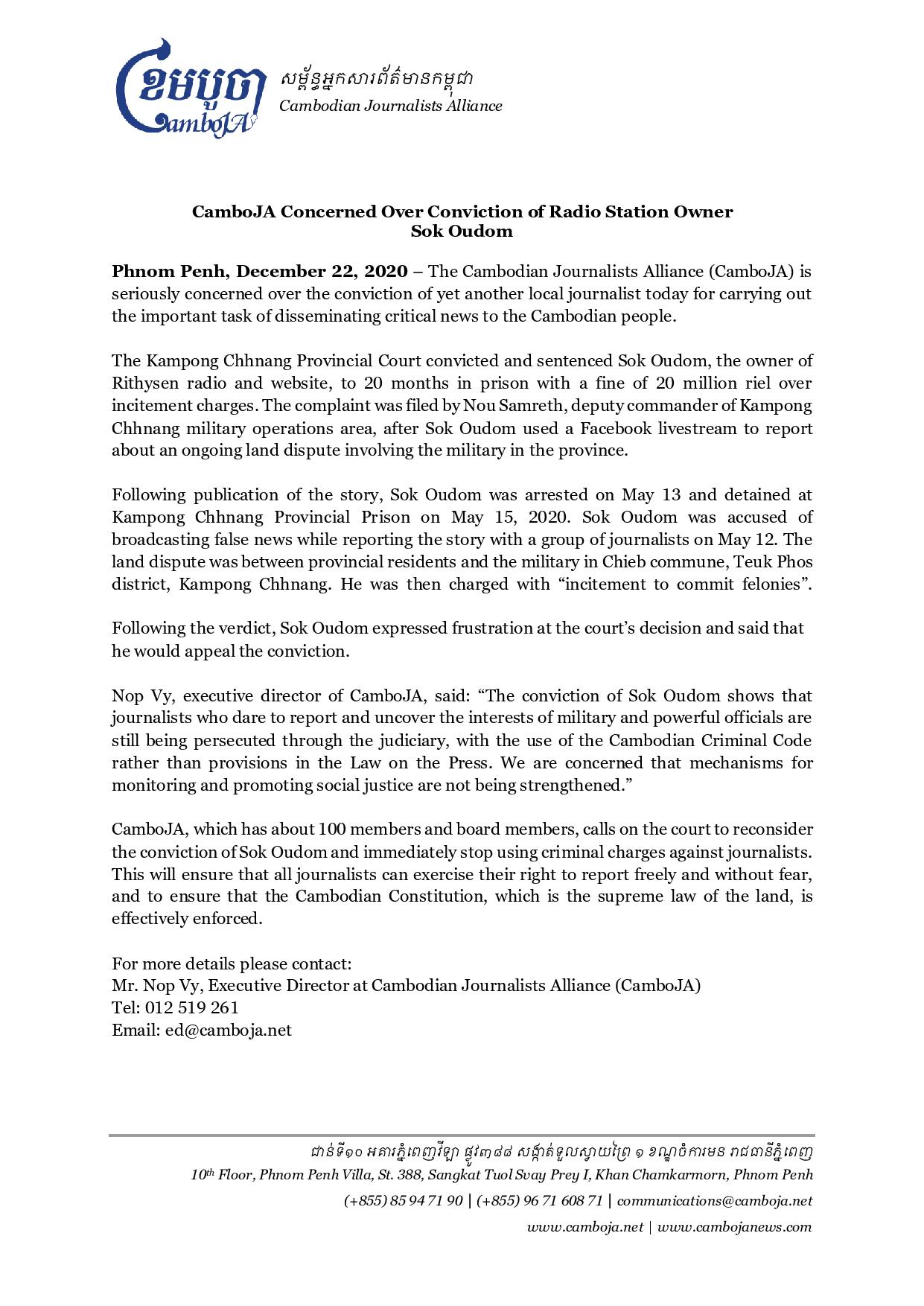 On 22 December 2020, the Cambodian Journalists Alliance (CamboJA) issued a press release which was seriously concerned over the conviction of yet another local journalist today for carrying out the important task of disseminating critical news to the Cambodian people. The Kampong Chhnang Provincial Court convicted and sentenced Sok Oudom, the owner of Rithysen radio and website, to 20 months in prison with a fine of 20 million riel over incitement charges.
CamboJA, which has about 100 members and board members, called on the court to reconsider the conviction of Sok Oudom and immediately stop using criminal charges against journalists.
 Cambodian Journalists Alliance (CamboJA)