Workshop: mobile data collection with Kobo Toolbox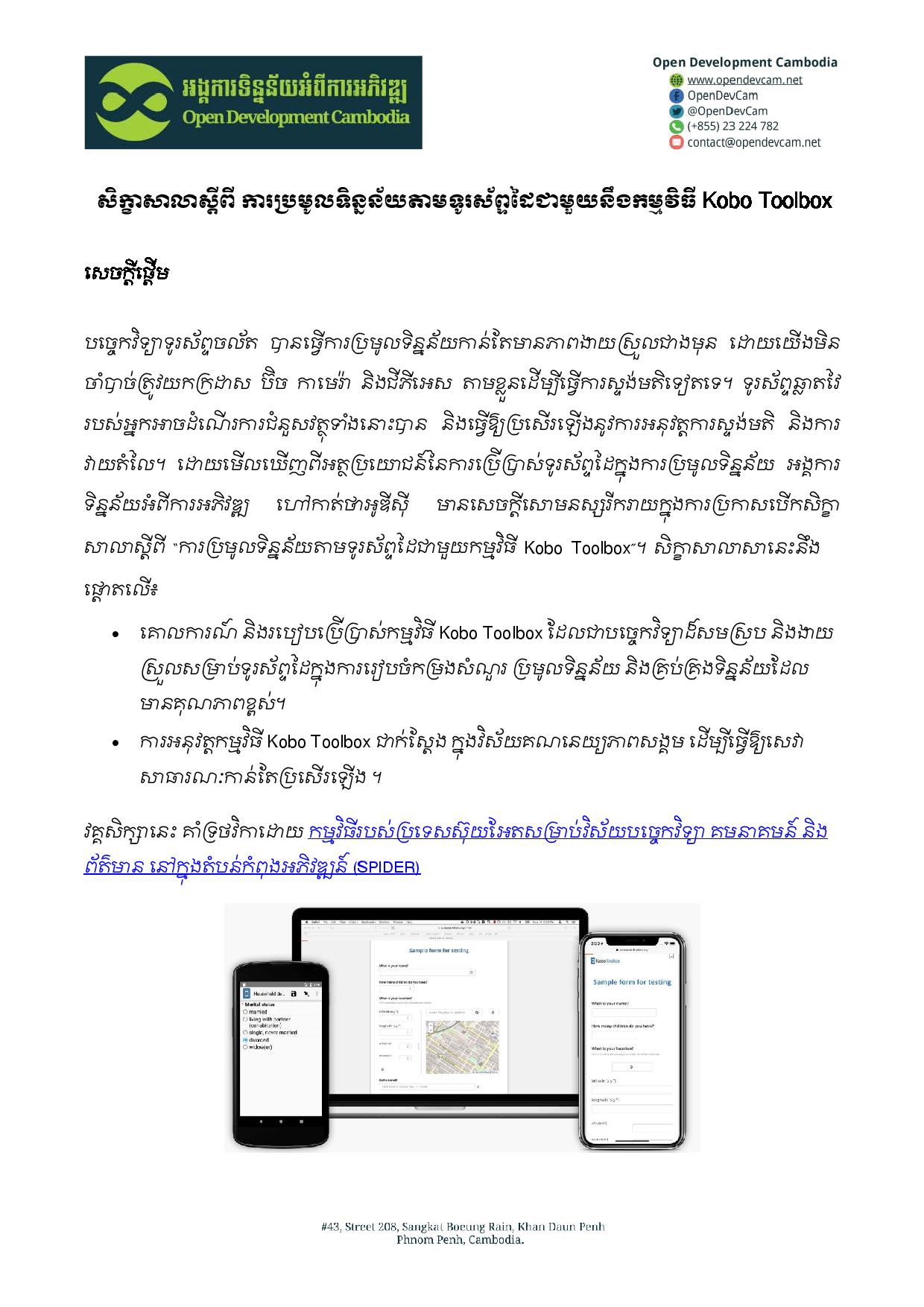 Open Development Cambodia (ODC) is delighted to organize the workshop "Mobile Data Collection with Kobo Toolbox". The course will focus on:
Principle and application of Kobo Toolbox which is a suite mobile data collection technology for building form questionnaire, data collection and management for higher quality.
Hands-on practice of Kobo Toolbox in the Implementation of Social Accountability Framework (I-SAF) to improve public services.
This workshop is financially supported by Swedish Program for ICT in Developing Regions (SPIDER)
About workshop:
Date :

Registration deadline : October 13, 2019
Selected participants : October 14, 2019
Workshop date : October 16 – 17, 2019

Benefits : Workshop materials, software, internet access, refreshment, and lunch.
Workshop fee : Free
Registration : https://forms.gle/mrKZXQcjQHPdZsAK7
Perquisite : To gain the most from this course, participants should have basic understanding of questionnaire design, basic excel, basic knowledge of computer and English
Contact : Ms. Doch Sotheavin
Please download the PDF file for more details of the workshop.
 Open Development Cambodia