Workshop: mobile data collection with Kobo Toolbox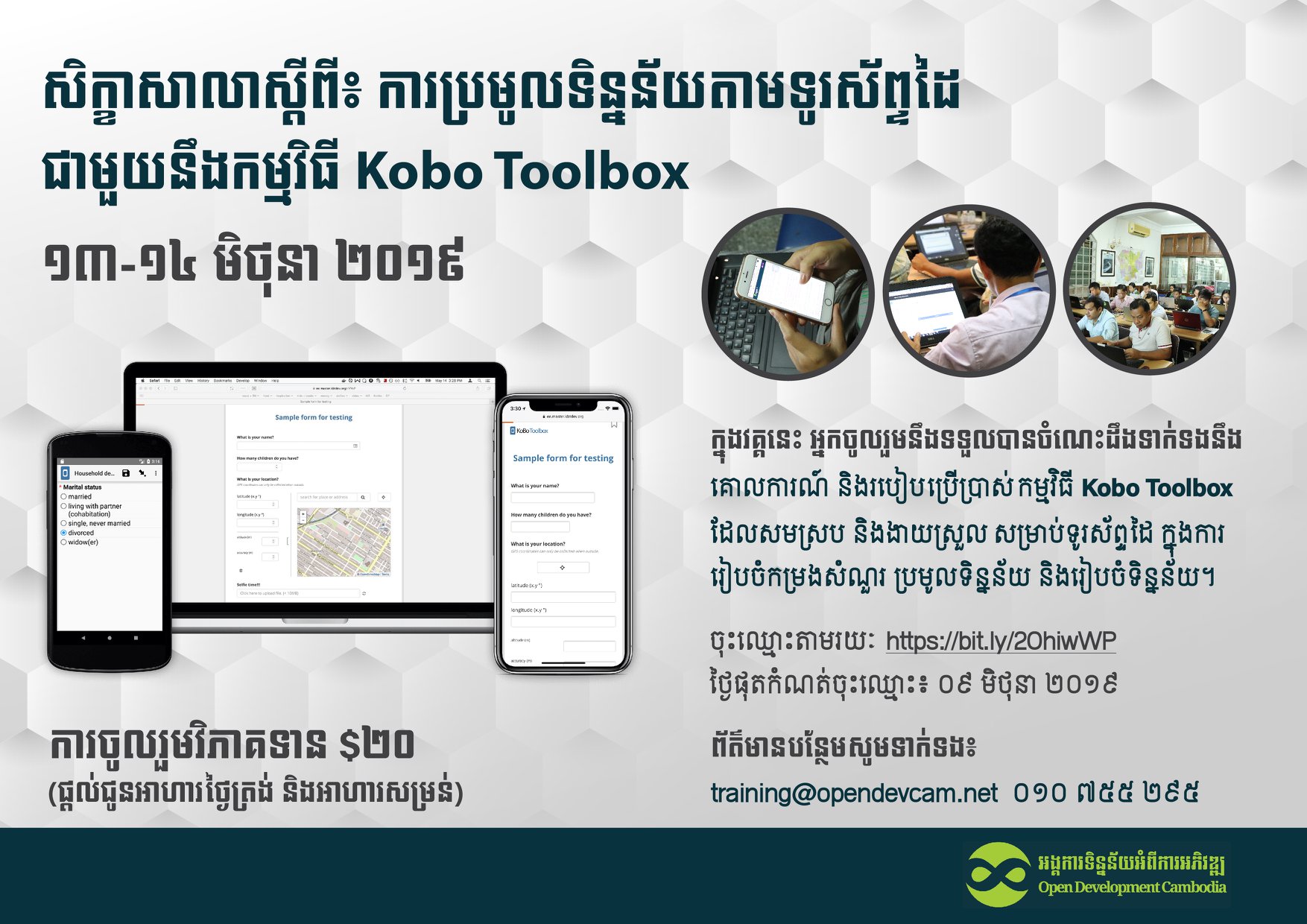 Open Development Cambodia is delighted to organize the workshop "Mobile Data Collection with Kobo Toolbox". The course will focus on:
Principle and application of Kobo Toolbox which is a suite mobile data collection technology for building form questionnaire, data collection and management for higher quality.
Hands-on practice of Kobo Toolbox in of natural resource management.
About workshop:
Venue : ODC Office, Phnom Penh. URL: https://goo.gl/maps/ovUFZgbFaXz
Date :

Registration deadline : June 09, 2019
Selected participants : June 10, 2019
Workshop date : June 13 – 14, 2019

Benefits : Workshop materials, software, internet access, note book, certificate, snack, and lunch.
Contribution : 20 USD
Registration : https://bit.ly/2OhiwWP
Perquisite : To gain the most from this course, participants should have basic understanding of questionnaire design, basic excel, good knowledge of computer and English
Contact : Mr. Phan Sovankongkea, Email: training@opendevcam.net, Tel: 010 755 295
Please download the PDF file for more details of the workshop.
 Open Development Cambodia