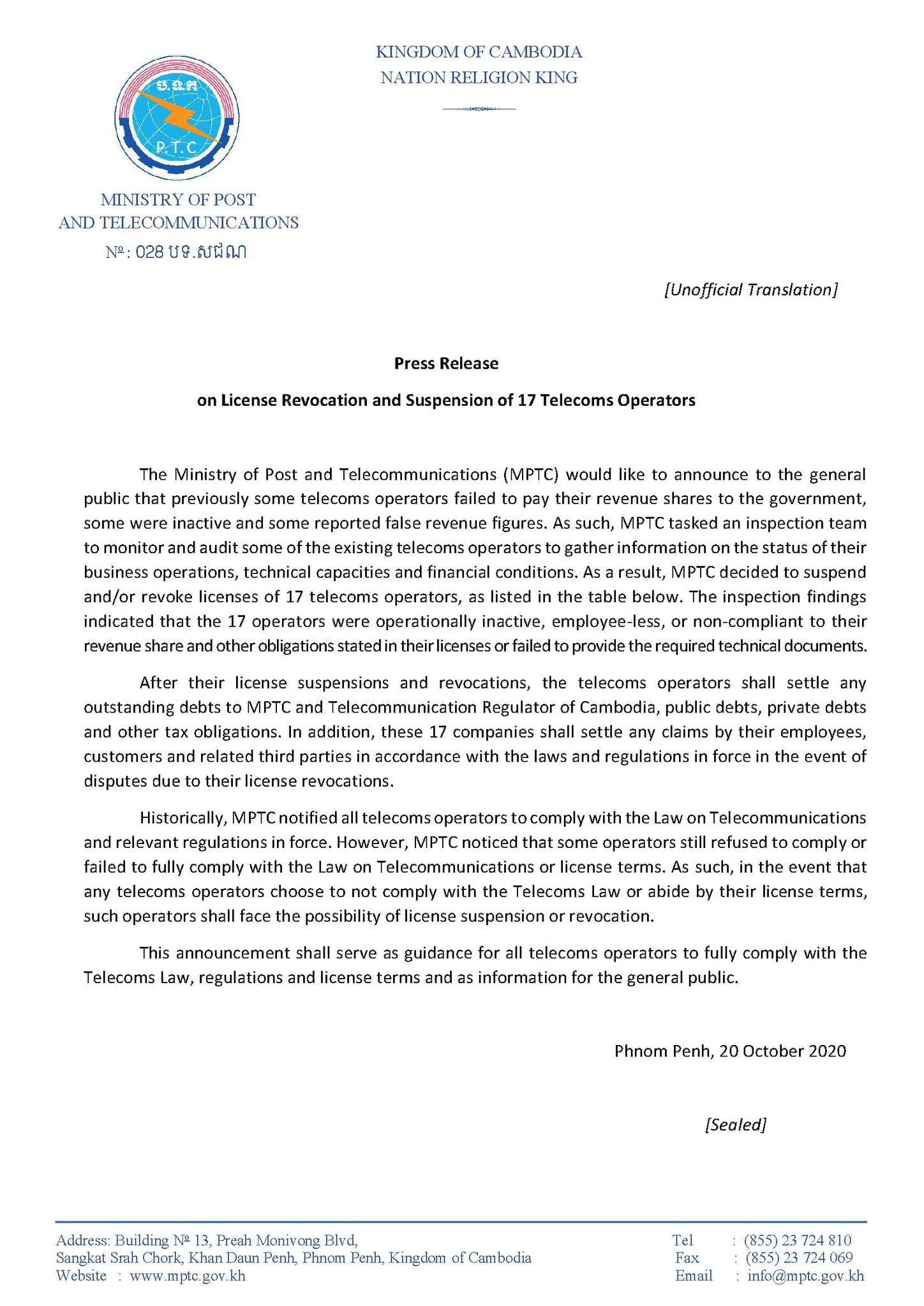 On 20 October 2020, the Ministry of Post and Telecommunications issued a press release announcing the suspension and/or revocation licenses of 17 telecoms operators. This action was taken as some telecoms operators failed to pay their revenue shares to the government and some were inactive ...
 Ministry of Post and Telecommunications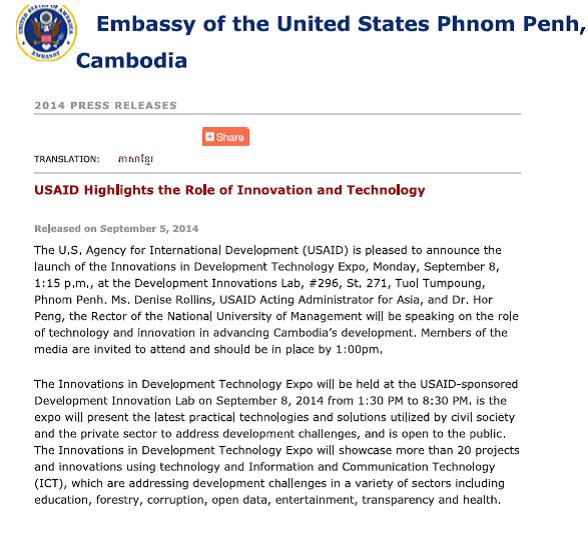 The U.S. Agency for International Development (USAID) is pleased to announce the launch of the Innovations in Development Technology Expo, Monday, September 8, 1:15 p.m., at the Development Innovations Lab, #296, St. 271, Tuol Tumpoung, Phnom Penh. ...
 Embassy of the United States